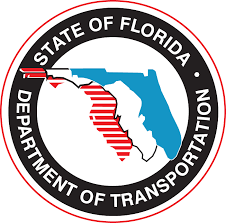 Due to inclement weather conditions maintenance operations are rescheduled on the following state roads in Santa Rosa County.
U.S. 98 (Pensacola Bay Bridge) Sign Maintenance- Eastbound lane closure on the east end of the bridge from 9 p.m. to 10 p.m. Tuesday, July 18 as crews perform sign maintenance.
State Road (S.R.) 4 Routine Bridge Maintenance over West Coldwater Creek- Alternating lane restrictions three miles east of S.R. 89 from 8 p.m. to 5 a.m. Wednesday, July 19 and Thursday, July 20 as crews perform bridge maintenance activities.
Interstate 10 Bridge Maintenance over Blackwater River- Eastbound, outside lane closure from 8 p.m. Tuesday, July 25 to 5 a.m. Wednesday, July 26 as crews perform joint repair work.
Drivers are reminded to use caution, especially at night, when traveling through the construction zone, and to pay attention for workers and equipment entering and exiting the work area. All activities are weather dependent and may be delayed or rescheduled in the event of inclement weather
For more information visit the Florida Department of Transportation District Three on the web at www.nwflroads.com, follow us on Twitter @myfdot_nwfl, or like us on Facebook at www.facebook.com/MyFDOTNWFL.