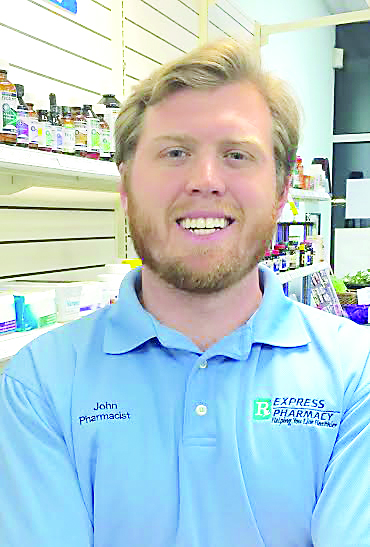 February is American Heart Month, and it is the perfect time to refocus on your heart health. Heart disease and stroke cause 1 out of every 3 deaths in women each year, which is more than all cancer combined! This is a tragic number, but even more so when you consider that the American Heart Association tells us that 80 percent of these cardiac issues can be prevented.
Men should also take heed, as heart disease is also the number 1 killer of men as well. What can we do to help fight off heart disease and live healthier lives? Elevated blood pressure is the number 1 cause of heart disease and strokes, and it is estimated that over 60 million people in the US alone have uncontrolled blood pressure. It is important to know your blood pressure, know if it is high, and know what to do to keep that blood pressure at goal and help prevent heart disease.
High cholesterol also contributes to heart disease. Cholesterol has many important functions in the body, but too much cholesterol can cause fatty plaques to form on the walls of arteries. This plaque formation causes the heart to go without the oxygen supply it needs to function properly. This plaque buildup can become so bad that it causes chest pain or a heart attack. It is important to know your cholesterol number to help prevent heart disease.
Another thing you can do to prevent heart disease is to put down those cigarettes. We often correlate smoking with lung diseases like cancer, COPD, and asthma, but smoking is also a major cause of heart disease. Quitting smoking can be very difficult, but it is possible, and the health benefits are significant.
Friday, February 3 is National Wear Red Day to raise awareness about heart disease in women. Make sure you go red, speak with your doctor about ways to prevent heart disease, and come by Rx Express if you have any questions about how you can control your blood pressure, cholesterol, or stop smoking.