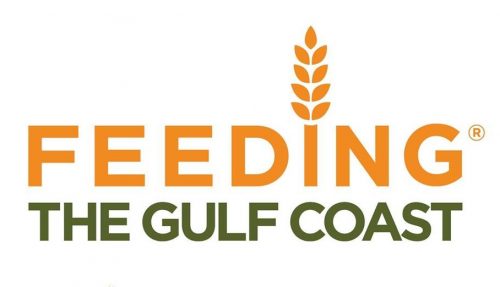 Nearly a week has passed since Hurricane Sally devastated parts of south Alabama and the Panhandle of Florida. In the wake of this catastrophic storm, Feeding the Gulf Coast is working around the clock to
provide much needed food and water to those struggling in the affected Gulf Coast communities.
In the six days since landfall, Feeding the Gulf Coast has distributed over 355,000 pounds of essential food and water to storm impacted communities, including Baldwin and Mobile counties in Alabama, and Escambia and Santa Rosa counties in Florida. As families are already struggling with the economic pressures resulting from COVID-19, Hurricane Sally has added to their burdens with costly home repairs and destroyed food supplies.
"Along the Central Gulf Coast, one in five individuals struggles with food insecurity. That includes one in three children," says Michael Ledger, president and CEO of Feeding the Gulf Coast. "The destruction of Hurricane Sally in combination with the COVID-19 pandemic impact has significantly exacerbated the issue of hunger, specifically in our Gulf Coast region. Our hearts are broken for all affected, but we know that our Gulf Coast communities are strong and resilient. Feeding the Gulf Coast is committed to providing ongoing disaster relief and food assistance to the communities devastated by Hurricane Sally. We know the need is great and we are here to relieve some of the burdens created by this storm for the long haul."
The food bank will continue to work with our partner agencies in the community, as well as Feeding America and state Food Bank Associations, to best serve those impacted by Sally's destruction. As the food bank assesses the areas of greatest concern, they remain focused on maintaining service
throughout all 24 counties as they continue to respond to the ongoing needs resulting from COVID-19.
For individuals and families experiencing hunger, we encourage them to use the "Find Help" feature available on our website at www.feedingthegulfcoast.org. Individuals can also call our office at (888)
704-FOOD and our staff can help connect those seeking assistance with distribution partners closest to them. During this time of uncertainty and crisis, the food bank remains committed to serving individuals and families impacted by the storm. Feeding the Gulf Coast will continue to be an organization of hope and support for families facing hunger.
As we work to meet the increased demand for emergency food, water and supplies in our community, support will be vital for our ability to respond quickly and decisively to address the damages caused by Hurricane Sally throughout our service area. For those wishing to become involved
with our efforts, donations can be made on our website at www.feedingthegulfcoast.org. We also know volunteer support will be critical to our efforts in the coming days.
FOOD PANTRY/GIVEAWAY INFORMATION:
9 a.m. – 1 p.m., Wednesdays at Billory Baptist Church, located at 8162 Stillwater Cove, Navarre
11 a.m. – 2 p.m., 2nd and 4th Thursday each month at Coast Community Church, located at 3141 Gulf Breeze Parkway, Gulf Breeze
10 a.m., Tuesday, September. 29 Alabama-West Florida Conference of the UMC, located at 5983 Dogwood Drive, Milton
Sundays at The King's Harvest, Inc., located at 14047 S Alabama St., Jay
8:30-11:0 a.m., Monday-Thursday at St. Rose of Lima Catholic Church, located at 6451 Park Avenue, Milton
10 a.m. – 12 p.m., Thursdays at First UMC of Milton, located at 6819 Berryhill Street, Milton