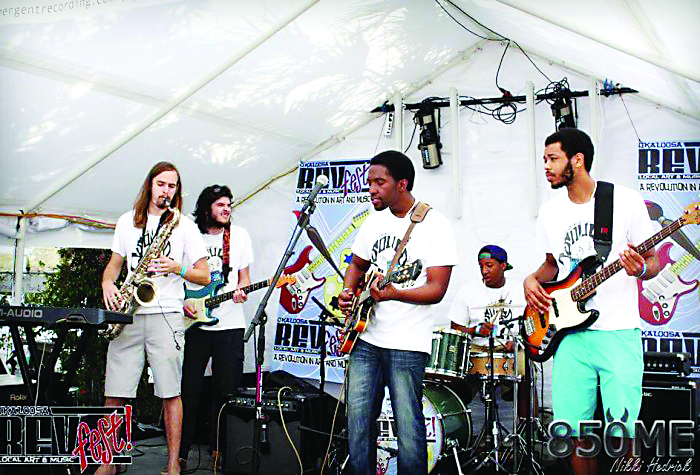 Organizers of an upcoming music festival spotlighting original music by local bands are hoping the event will boost the Pensacola area's music industry profile nationally.
The Gulf Coast Music Festival happens February 20 at East Milton Fairgrounds. It's being coordinated by local music promoter DarkHorse Productions.
Artists include rock, country, jazz and folk musicians.
"We want to spotlight and show off our local talent and their original music. Long term, we want to raise up our local music industry where we're competitive nationally," DarkHorse CEO John Krause remarked.
"We have plenty of talent here and we need to keep them here instead of them going to Nashville and Atlanta to record their music. People don't realize it, but Nashville's not getting all those musicians locally, they're getting them from all over the world."
The Festival has seven Gulf Coast bands booked: Dinosaur Daze; MadLOVE; Lauren Kay; David Jones; Dakota Green, Kyle Brooks Band and Soul'd Out.
"They're seasoned musicians who've performed all over the Gulf Coast, and they're going to be playing original music at the Festival. It's going to be an experience," Krause said.
The event will also feature kids' activities offstage, and plenty of food vendors.
"It's a community event that's focused on family time together, enjoying good music. In addition to music we've got some games out there for kids, and we're going to have food vendors available," Krause noted.
Festival gates open at 10:30 a.m. and close at 9 p.m. Some 2,500 to 5,000 attendees from the five-county area are anticipated. East Milton Fairgrounds are located at Highway 90 and Highway 87, Milton, Florida.
Tickets cost $25 and $30 at the gate, with a $5 active military discount. Children under 12 are free.
Buy them online at gulfcoastmusicfestivals.com; or Psychedelic Shack Psychedelic Shack's three Pensacola locations: 6215 N 9th Ave, 6707 Plantation Rd A-2 and 25 N Navy Blvd.
RaceWay is also selling tickets at participating station locations.
Plenty of free parking will be available at the festival.
Gulf Coast Music Fest sponsorship packages are available at a variety of levels.
For more information, contact John Krause, Festival Coordinator, at (850) 291-8540; or john@gcmx.info.