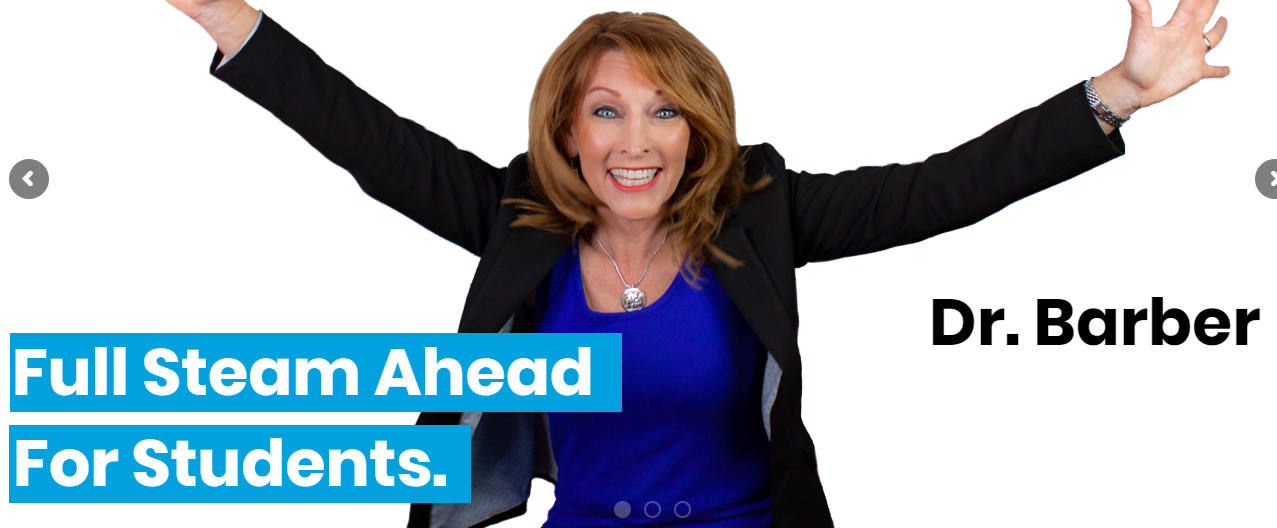 POLITICAL ADVERTISEMENT PAID FOR AND APPROVED BY DR. KAREN BARBER, REPUBLICAN, FOR SANTA ROSA COUNTY, SUPERINTENDENT OF SCHOOLS
Dr. Karen Barber for 33 years has been working with students and their families while building up her expertise as a teacher, community leader and administrator. She is passionate about educating children and uniquely qualified to replace retiring Superintendent Tim Wyrosdick.
Barber has hands-on experience with every facet of classroom education as a result of teaching at every level: pre-K, elementary, middle and high school and college.
She has been working for Santa Rosa County District Schools for 23 years, serving as an ESE teacher at Navarre High School and Holley-Navarre Middle School, assistant principal at East Milton Elementary and TR Jackson and principal at Chumuckla Elementary.
As principal, her team's success in increasing student scores and engaging families garnered attention from Harvard University, which studied her leadership methods.
"It is at times like these we must have an experienced, courageous and visionary leader to ensure our school system remains strong and our children receive an outstanding education that prepares them for a promising future," stated former U.S. Congressman Jeff Miller, a resident of the Chumuckla community. "Dr. Karen Barber is that leader."
After five years as principal at Chumuckla Elementary, Barber was promoted to her current position, Director of Federal Programs, and since then secured $70 million in funding for Santa Rosa Schools.
Additionally, during her 11 years as a district administrator serving all 33 schools she has established innovative community programs, including founding Santa Rosa Bridges Out of Poverty, a nonprofit organization aimed to help move individuals from poverty to self-sufficiency.
"My goal is to establish a culture that achieves excellence in the classroom and in the community, attracting talented educators and new employment opportunities that result in economic development and meaningful and satisfying career options for a great quality of life," stated Barber.
Some of her plans to accomplish the goal are to focus on teacher pay, improving morale, building schools and partnering with families.
Toward that end, she's planning to establish Family Opportunity Centers at every school.
Each school would assess the needs of their student population and tailor the center to help meet those needs. For example, at schools with socio-economic issues the school may opt to have a food or clothing pantry. But all of them would have a computer with Internet service so parents in need could seek employment assistance.
To find out more or support Dr. Barber's campaign, visit VoteDrKarenBarber.com.