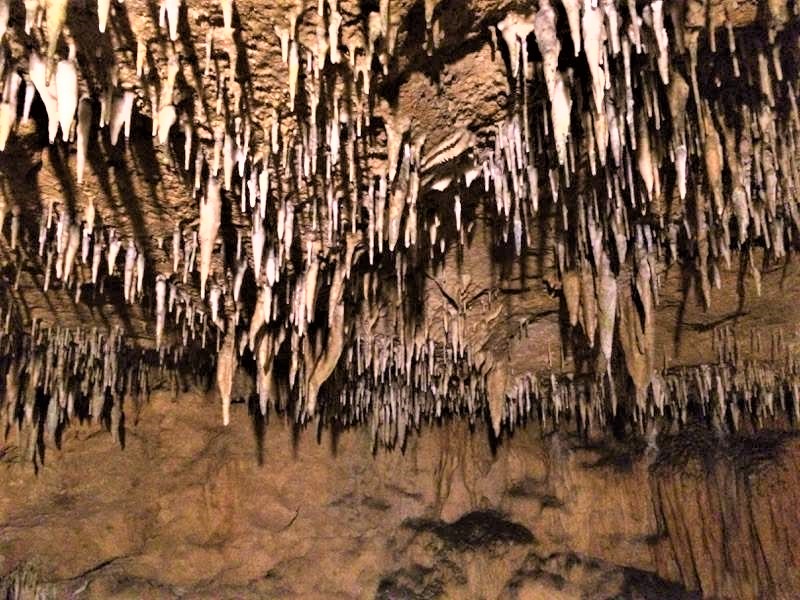 The Florida Department of Environmental Protection's Florida Park Service hosted a July 10 ceremony to celebrate the reopening of Florida Caverns State Park following the impacts of Hurricane Michael.
The park, which experienced significant damage from Hurricane Michael, is now open for limited day-use. The ranger station, visitor center and cave are open. Guided flashlight tours of the cave will be offered on a limited first-come, first-served basis. The Bluehole camping area, equestrian camping area and primitive camping areas remain closed at this time.
"The reopening of Florida Caverns is a major accomplishment for our staff and the Panhandle," said DEP Secretary Noah Valenstein. "This park, along with 31 other state parks, was impacted by Hurricane Michael, and because of the incredible park staff and partners, we are able to share all 175 state parks with visitors once again."
Last month, more than 100 DEP employees joined together for a "Cave Clean Up." More than 60 individuals formed a bucket brigade, lining up inside the caves using shovels and buckets to clear mud from the cave walkways. Individuals lined the walkways to pass the buckets from person to person until the 20-pound buckets reached the top of the cave entrance. The bucket brigade method also was used by the Civilian Conservation Corps (CCC) members who constructed the cave walkways in the early 1930s.
"We are so happy that Florida Caverns is now open to the public," Florida Park Service Director Eric Draper said. "It couldn't have happened without the hard work of our staff and partners and the support they've received from the community. Restoring this great recreational and economic resource for Marianna is a milestone worth celebrating."
Visitor safety remains paramount as hurricane response efforts continue. Florida State Parks staff continue to work as quickly as possible to finish remaining cleanup and repairs at impacted parks. Amenities and access to certain areas of the parks, including the roads and trails, may be limited until the work is completed. The Department appreciates the patience of our visitors during the transition period.
Of the 31 state parks impacted by the storm, all are now open. Learn more about visiting Florida State Parks.