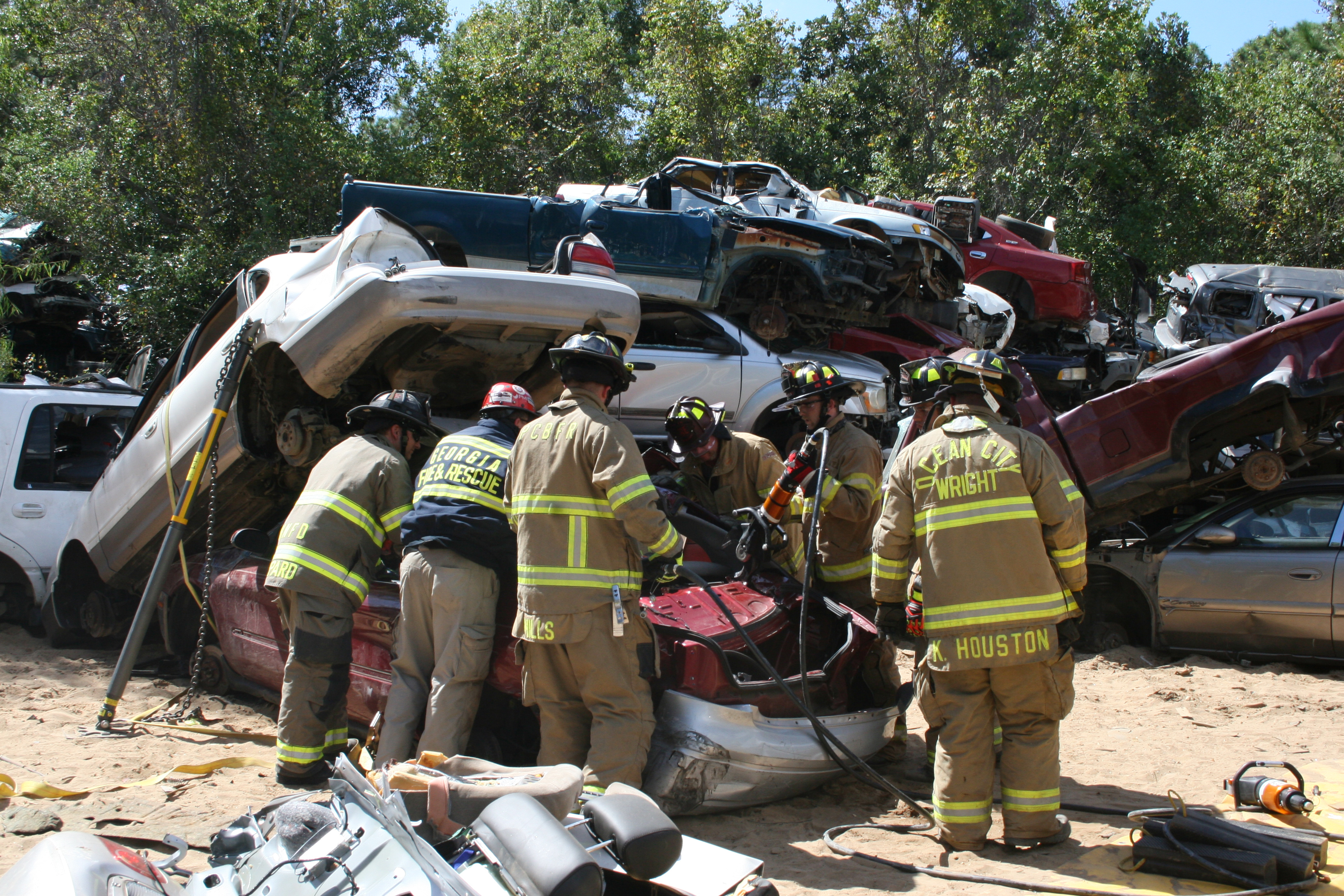 Firefighters from across the Florida Panhandle traveled last week to R & R Auto Salvage on East Bay Boulevard in Navarre for intensive training on extracting crash victims from vehicles.
All In Fire Training facilitated the training for dozens of firefighters in conjunction with the Holley-Navarre Fire Department at Bryan and Tammie Duncan's salvage yard.
"Bryan and Tammie have been big fans of ours," said Holley-Navarre Fire Department Battalion Chief Howie Rounsaville. "They jump through hoops to get us vehicles (to practice extractions)."
So Rounsaville said he immediately thought of the couple when looking for a place to host extraction training.
"I want them to be trained," said Tammie, pointing out her perspective as co-owner of a towing company whose staff respond to the scene of wrecks. "If that was your mom in a wreck, you'd want them trained well, too."
According to Rounsaville, firefighters learn the basics of extracting during fire standards but need further study. "We remove the vehicles from around the patients," he said of extracting, noting that not every accident is the same.
"Training helps us to as firefighters to be able to work simple to complex extractions," Rounsaville said.
In addition to staff from Holley-Navarre Fire Department, firefighters from the following departments participated: Crestview, Bay County, Walton County, Ocean City, South Walton, Eglin AFB, Escambia County, Pensacola and Marianna.