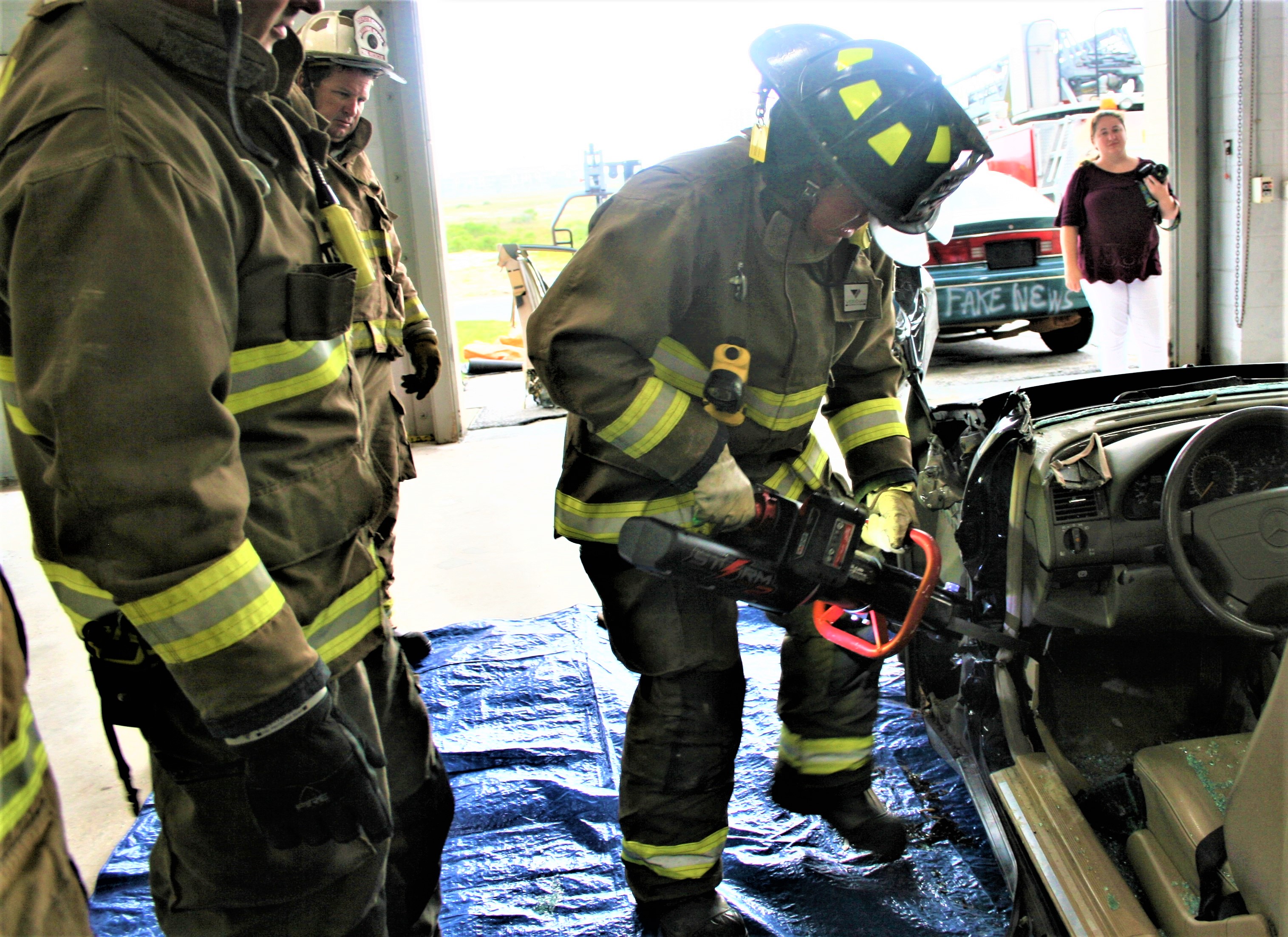 Navarre Beach Fire Rescue this moring conducted extrication training for firefighters using new TNT Rescue equipment provided by a nearly $25,000 grant through Firehouse Subs Public Safety Foundation.
"When you 'round up' your purchases at Firehouse Subs, it really makes a difference," said Navarre Beach Fire Rescue Chief Danny Fureigh.
District 4 County Commissioner-Elect Dave Piech and NBFR board member John Lewis also attended the session. "It's really awesome," said Piech of the new equipment donation.
Firefighters say the new dual battery-operated equipment is much easier to use than their existing equipment, which don't require hoses or a power unit.
Lunch for the firefighters will also be provided by Firehouse Subs.
"These new tools will greatly assist us not only in vehicle extrication but in building collapse, and other disasters," stated Fureigh.
Since the Firehouse Subs Public Safety Foundation started, it has granted over $35 million to provide equipment, training, and support to hometown heroes, according to its website.