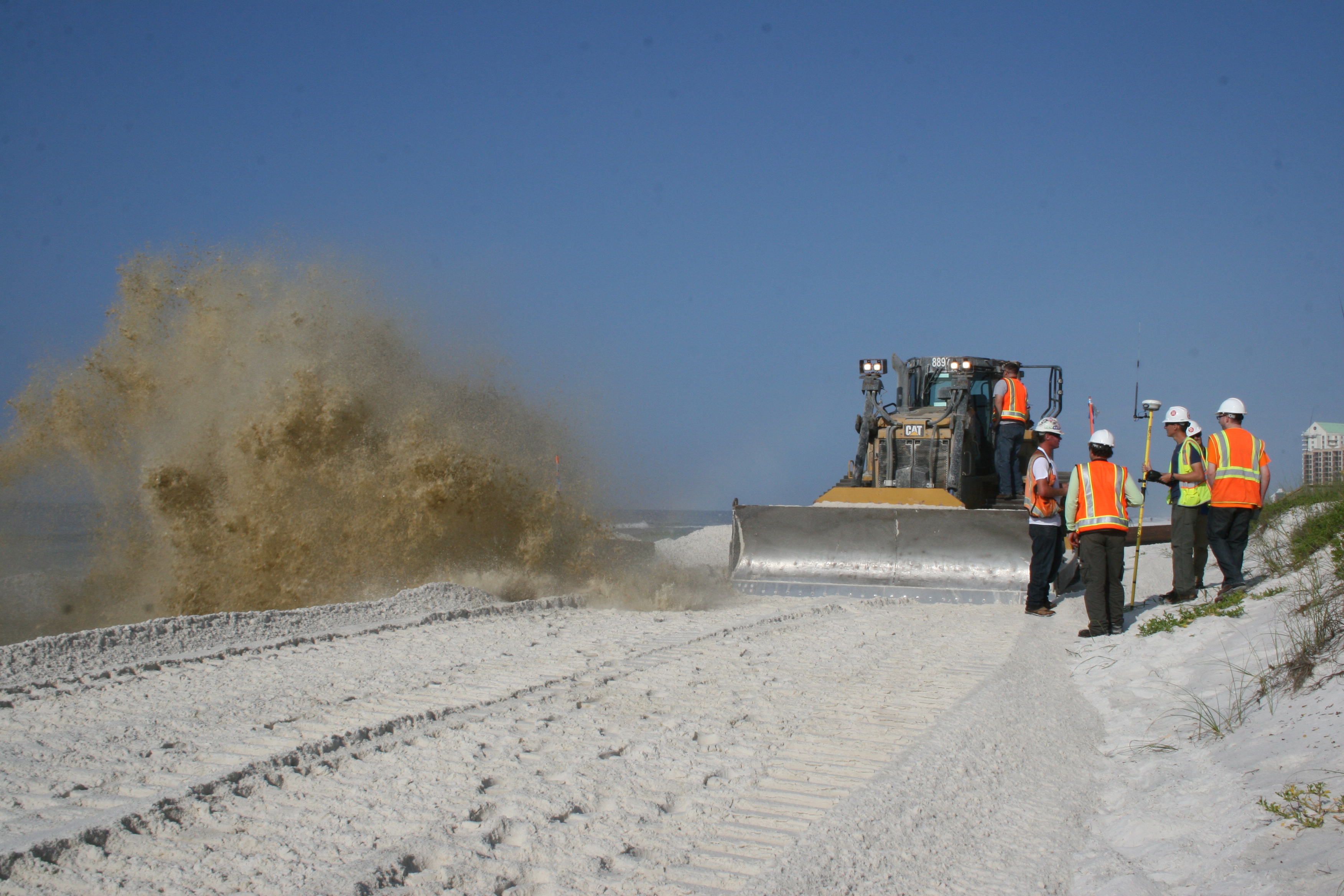 South Santa Rosa News was on scene when the first sand for Navarre Beach renourishment was pumped ashore around 8:15 a.m. Following is a gallery of the photos we took in chronological order.
Navarre Beach Utilities Supervisor Terry Wallace said it's common for the sand to be darker when first pumped ashore. Wallace said it will be "slurry" at first but turn whiter and dry after being exposed to the sun.
Santa Rosa County engineer Roger Blaylock said the sand looks "slightly gray" at first. "We will be monitoring it and have full-time representatives watching. It is being closely monitored," he said.
Presently Navarre Beach is closed to the public near from the west end of Summerwind Resort to The Pearl Condominiums in a roughly 1,000 foot area surrounding the outflow pipe.
More information will be posted as it is received.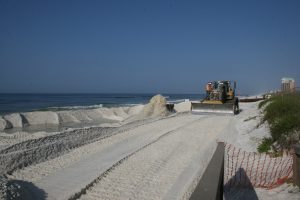 First sight of pumped sand roughly 8:15 a.m.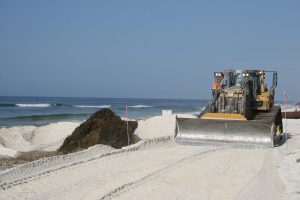 The sand became darker at first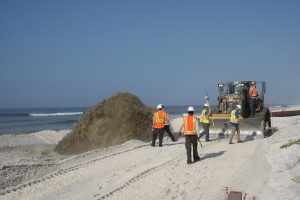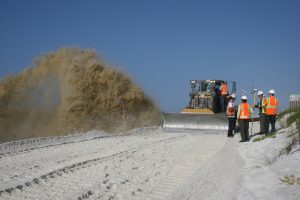 After a short period of time, roughly 15 minutes, the sand became lighter.