Hurricane Irma is now a Category 5 storm with sustained winds of 175 mph, and Florida is bracing for impact as computer models fall into agreement that the peninsula will be effected this weekend.
"Impacts to Florida seem unavoidable this weekend," stated Meteorologist Jim Cantore this morning via Twitter.
Accordingly, Florida Governor Rick Scott yesterday declared a state of emergency for all of the state's 67 counties.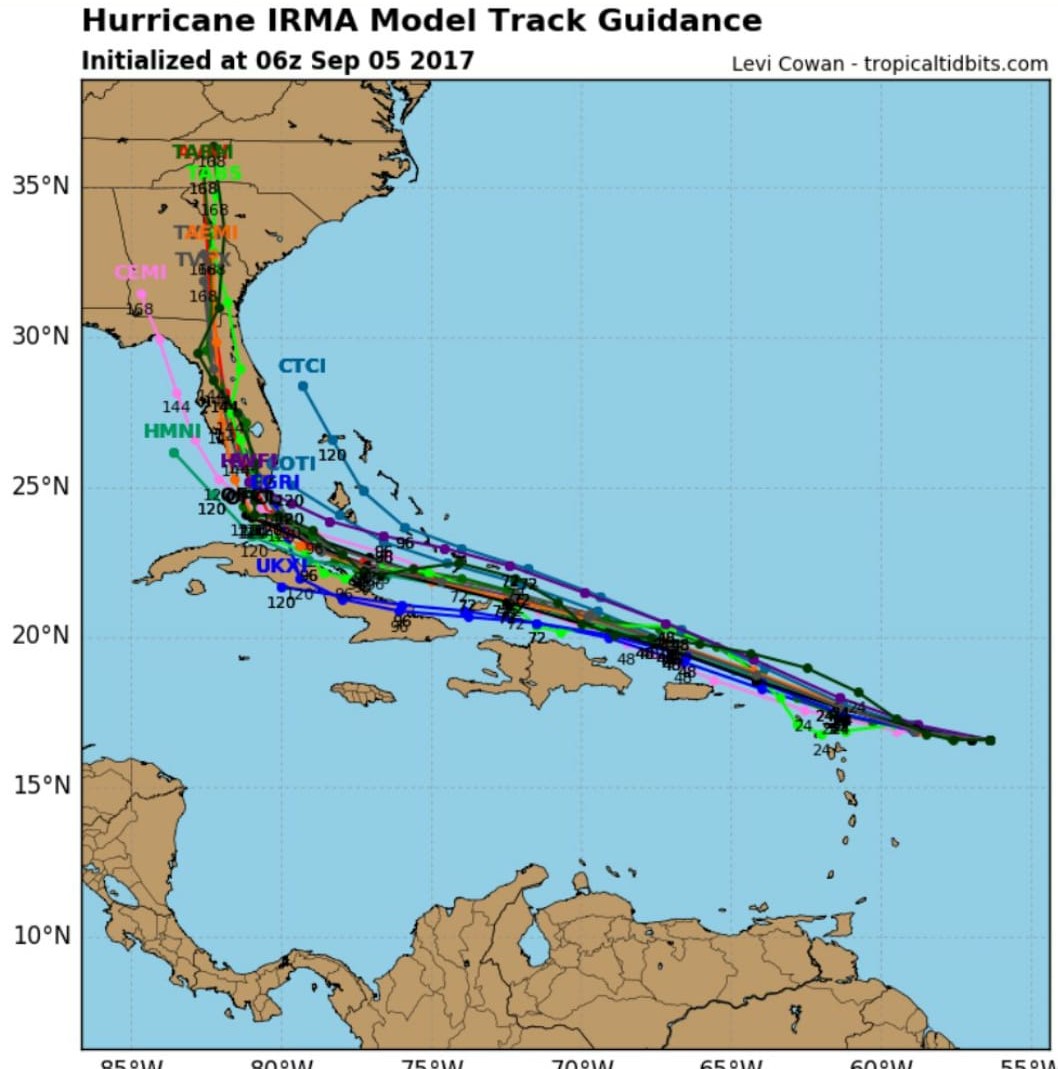 National Hurricane Center average track errors are about 175 and 225 statute miles at days 4 and 5, respectively, per its website.
This morning the storm reached Category 5 status with sustained winds of 175 m.p.h., and further intensification expected.
"The hurricane will be moving through an environment of low vertical wind shear, a moist mid-level atmosphere, and increasing upper-ocean heat content, and this is ideal for some additional intensification," stated National Hurricane Center Forecaster Lixion Avila in a 5 a.m. update.
The forecasted path of Irma shifted "slightly westward" stated the NHC update. Per the update, the storm is moving west at 14 m.p.h. and is expected to maintain a westward track for the next 24 hours "with a west-northwest track thereafter."
http://www.santarosa.fl.gov/emergency/supplies.cfm