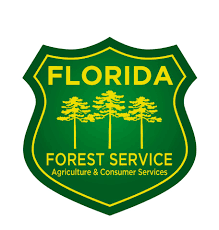 In Santa Rosa County, the Florida Forest Service will be giving away a variety of tree species in one-gallon containers to celebrate Florida's Arbor Day.
The first event will be Thursday, January 17th, from 10 a.m. to noon at the Betty Pullum YMCA (2379 Pawnee Dr., Navarre).
The second event will be January 18 from 10 a.m. to noon at the Bagdad Mill Site Park (6953 Main Street, Bagdad). This event will also include trees being planted at the park.
The third event will be January 19 from 10 a.m. to noon at the Milton Event Center (former Milton Garden Club – 5256 Alabama Street, Milton.)
Some of the species of trees given away will include fringe tree, highbush blueberry and white oak. Quantities are limited and will be distributed on a first-come, first-served basis (two trees per person/family).
Santa Rosa County UF/IFAS Extension representatives will distribute information on the species and may conduct a planting demonstration.
Special thanks to the SRC Master Gardeners, Navarre Garden Club, Bagdad Waterfronts Florida Partnership, Santa Rosa Historical Society and Milton Garden Club.
These events will occur rain or shine, except for the Bagdad Mill Site Park event.
For more information, contact Ashlee White, Santa Rosa County Forester, Florida Forest Service, at Ashlee.White@FreshFromFlorida.com or call (850) 626-3028.