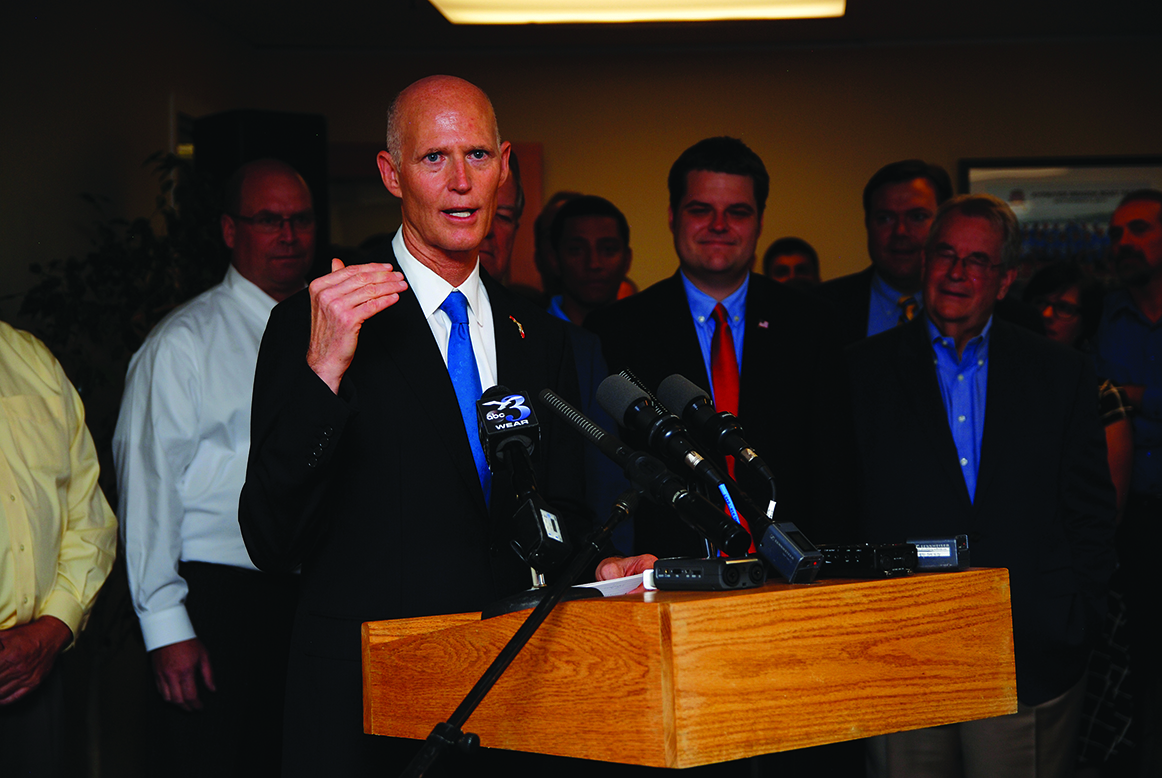 Florida Governor Rick Scott last Thursday announced his opposition to offshore oil drilling, following media reports that the Trump Administration is expected to announce plans to expand drilling along America's coastlines.
"Based on media reports, it is likely that the Department of the Interior will consider Florida as a potential state for offshore oil drilling – which is something I oppose in Florida," stated Scott in a press release.
Governor Scott stated that he requested to immediately meet with Secretary Ryan Zinke to discuss concerns with the plan and the "crucial need to remove Florida from consideration."
Scott said his top priority is to "ensure that Florida's natural resources are protected," pointing out that is why he proposed $1.7 billion for the environment in this year's budget.
U.S. Congressman Matt Gaetz called coastal drilling a "terrible" plan.
In a Jan. 7 statement Gaetz stated, "Secretary of the Interior Ryan Zinke recently announced plans to expand drilling along America's coastlines. Even though American energy independence is a great goal, I do not support oil drilling off the Florida coast."
Gaetz used the Deepwater Horizon oil spill of 2010 as an example of why drilling is a bad idea. "It was a catastrophe for Florida and for the environment, and we must do everything possible to ensure a disaster like that never happens again."
Furthermore, Gaetz added that the proposed drilling area overlaps the Gulf Test Range, which he described as a "vital location for training America's armed forces on current and next-generation technology."
"Drilling in this area would greatly harm our military readiness and our national security. This is not a partisan issue, and I look forward to working with my colleagues on both sides of the aisle to prevent drilling off the beautiful Florida coastline," Gaetz said.
Additionally, Florida Senator Doug Broxson and Representative Mel Ponder previously announced on October 20 they had filed resolutions to extend the current moratorium on drilling in the Gulf of Mexico east of the Military Mission Line.