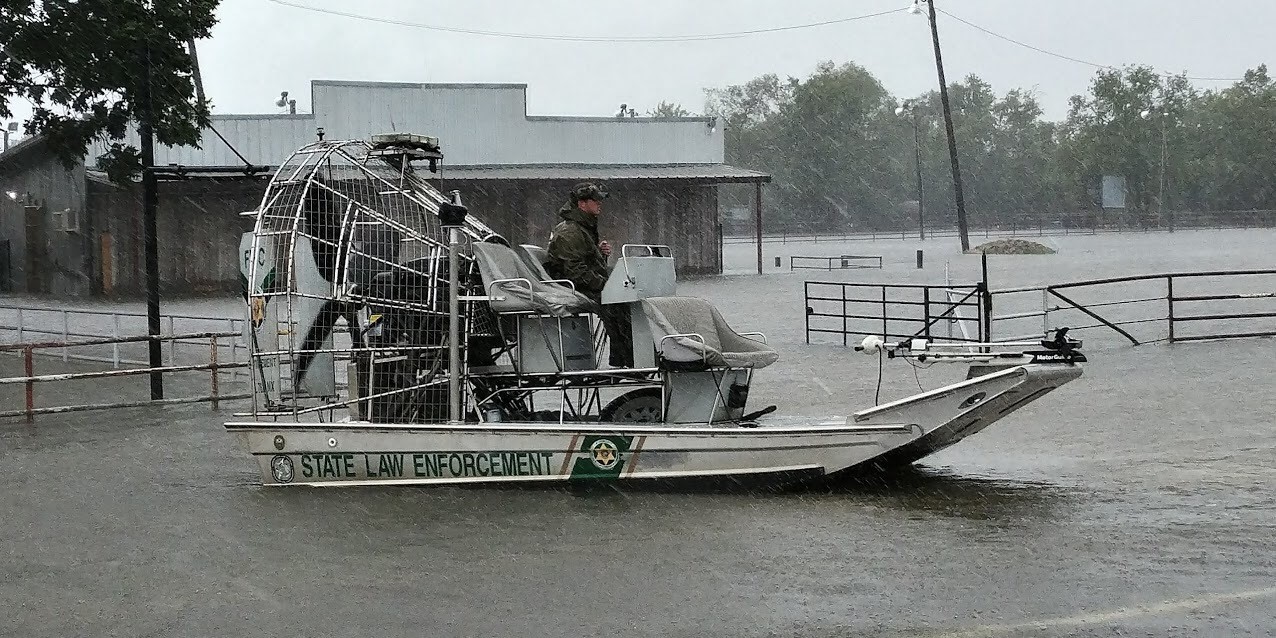 Today, Governor Rick Scott announced he is deploying additional Florida Fish and Wildlife Conservation Commission (FWC) officers and resources to Houston in response to additional requests from Texas for continued emergency assistance following Hurricane Harvey. These officers and resources will be assisting with ongoing search and rescue and disaster response efforts. Governor Scott spoke with Texas Governor Greg Abbott and reached out to FWC Major Andy Krause, who will be leading the response, this morning.
Governor Scott said, "This weekend, we sent important disaster response support to Texas and following their request for further assistance, I am immediately deploying additional FWC officers and resources. Hurricane Harvey was the largest storm to impact Texas in more than fifty years and it is crucial that we continue to work together to help our fellow Gulf Coast state during their time of need. I was glad to speak with Governor Abbott this morning to let him know Florida is sending more resources and we stand ready to offer Texas our continued support. We will keep Texas families in our thoughts and prayers."
Currently, 37 FWC officers and 21 boats are in route to Houston to support ongoing response efforts. More than 60 officers and nearly 20 boats are being staged and will deploy today. This weekend, twenty-five FWC officers, 17 high water vehicles, two Mobile Command Centers, eight shallow draft vessels and four patrol boats arrived in Houston after being deployed Saturday night.
Additionally, Governor Scott also thanked volunteer responders.
"Following a disaster like Hurricane Harvey, the response of volunteer organizations like the American Red Cross, Salvation Army and Florida Baptist Convention are so important to supporting impacted families. We're proud of all of the volunteers from Florida responding to this disaster and helping families during this terribly difficult time. I encourage Florida businesses and families who would like to donate to Hurricane Harvey relief efforts to contact reputable charitable organizations helping those in need. We will remain in contact with emergency management officials in Texas and do all we can to support the ongoing recovery and response efforts,"stated Governor Scott.
Current Florida-based volunteer efforts from the American Red Cross, Salvation Army and Florida Baptist Convention are as follows:
The American Red Cross has deployed 16 staff to impacted areas;
Volunteers with the Salvation Army have two shower trailers, two bunkhouses, one generator and 12 staff staged in Baton Rouge; and
Volunteers from Florida Baptist Convention have feeding and chainsaw teams on stand-by for deployment to Texas.