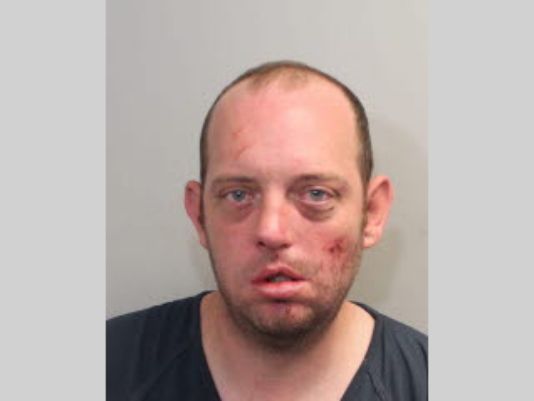 Former Okaloosa prosecutor Ryan Campbell, 31, was reported to be wearing only a shirt and a thong while spraying Hotel Duval guests with a fire extinguisher before his arrest yesterday in Tallahassee on several charges.
Campbell was apprehended by the Tallahassee Police Department after a hotel employee phoned police, alleging the former assistant state attorney had been "disruptive" at Level 8, the hotel's rooftop bar, before "palming" the employee's genital area.
Reports say Campbell then removed his shorts and ran through the hotel, allegedly pulling multiple fire alarms and yelling "help, help" while wearing only a thong and a shirt. The employee told police he saw Campbell's penis during the incident.
While police were searching the hotel, Campbell reportedly removed two fire extinguishers, spraying hotel patrons and a worker before he was eventually nabbed in the hotel parking lot.
One female reported that Campbell sprayed her in the face with an extinguisher.
"Due to his high level of intoxication it was very hard to understand him or get any real information. When asked if he had done anything other than drink alcohol, Campbell replied by stating he had snorted three lines of cocaine and multiple lines of heroin," stated the police report.
The report also stated Campbell kicked an emergency medical services provider, barely missing his face, during transport to an area hospital where he "had to be placed in a four-point restraint by hospital staff for their safety."
After being cleared from the hospital Campbell was transported without incident to Leon County Jail and booked on charges which include battery, grand theft of and tampering with a fire extinguisher, battery on a law enforcement officer or EMT, obstructing a firefighter and disorderly conduct.
Campbell from June 2011 until August 2013 worked for the First Judicial Circuit in the Shalimar office, prosecuting mostly misdemeanor and juvenile offenses, Assistant State Attorney Greg Marcille told the Tallahassee Democrat.