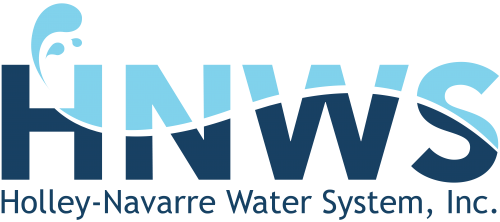 The Holley-Navarre Water System Inc., will host its Annual Meeting, including election of directors, on January 21, 2020. The meeting will be called to order at 7 a.m. and voting will take place from 7:30 a.m. till 7 p.m.
This year's candidates are James Dabney, Yvonne Harper, Mark Miller and Grant Summers.
James Dabney: I moved to Navarre in 1978, graduated in 1989 from Gulf Breeze High School. I have been a republican since I could vote and believe in work for what you get and get what you work for. I have worked for myself most of my life and have been a big contributor to Navarre and many area programs. I have owned East River Smokehouse since 2005 and been looking forward to seeing Navarre grow and Santa Rosa County prosper.
Yvonne Harper: Florida Native; Nine-year Navarre resident; U.S. Navy Veteran (Airfield Crash & Rescue, and H-46/H-60 Airframer); ESL Teacher; College Representative and Facilitator; Guardian ad Litem; Adjunct Professor; Award-winning Reporter; Architecture Supervisor; Navy Squadron Ombudsman; HBTS Board President; NBSTCC Board President; HNWS Board Vice President; Published Author; B.A. Political Science; M.A. Public Policy; CAM License.
Mark Miller: My wife and I have lived in Navarre for 25 years. I have been a Realtor for over 20 years, have a B.S. Degree in Business Management, and a member of the HNWS Board of Directors for 2 years, as Past-President of the Navarre Area Board of Realtors, and currently serve as the District 9 Vice President of the Florida Realtors. I am a Past President of the Pirates on the Panhandle. I have a vested interest in seeing our area continue to grow, with infrastructure needs met in a smart way, but I am opposed to rate increases being used to pay for that growth.
Grant Summers: I am 30 years old. I am married to Ashlee Summers and have 2 kids, an 11-year-old and a 3-year-old. I have lived in Navarre since 1997. I work at Hurlburt Field AFB advanced wastewater treatment plant and hold a wastewater C license. In my free time I like to do woodworking, watch football and spend time with my family.
The Annual Meeting will take place in the HNWS board room, located at 8574 Turkey Bluff Road. Anyone needing additional information may contact Barbara Carawan, Administrative Operations Manager, at Holley-Navarre Water System Inc.
Any member must request an absentee ballot or vote in person. No proxy ballots will be mailed out this year, per HNWS officials.