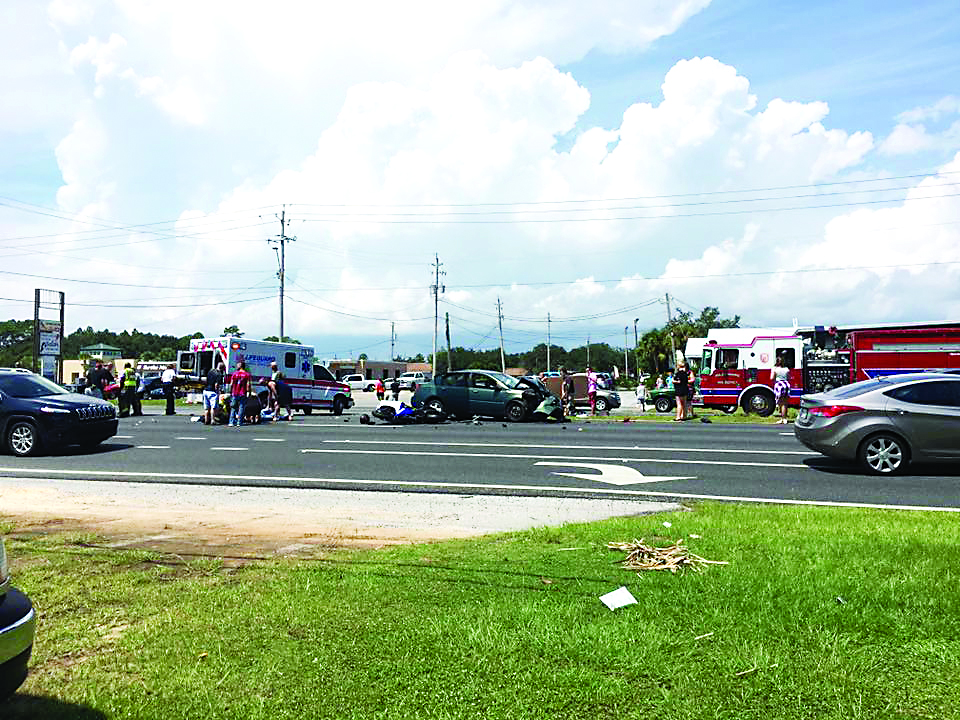 A woman with a suspended or revoked license caused a multi-vehicle accident last Saturday in Navarre—a crash that resulted in numerous people getting injured.
The Florida Highway Patrol accident report indicated 26-year-old Alicia Guerra of St. Petersburg, Fla. was driving a 2007 Saturn eastbound on U.S. Highway 98 at around 1:30 p.m. in the left lane at the corner of Presidio Street that day when she struck a motorcycle that was stopped at the light.
The report indicated that Guerra struck the Yamaha motorcycle, driven by Phillip McAnulty, 31, of Navarre.
The impact from the collision forced McAnulty and his bike to flip into the median.
McAnulty suffered minor injuries, the FHP report indicated.
After colliding with the motorcycle, Guerra's vehicle continued forward and struck the rear of a Mazda driven by Nicolas Cosenza, 26, of Navarre. The force pushed the Mazda into the rear of another vehicle driven by a Milton resident.
Cosenza and his passenger, 26-year-old Allison Cosenza of Gulf Breeze, received minor injuries, according to the FHP report.
Lifeguard Air Ambulance-1 was called to the scene after the crash to treat Guerra. Motorists stopped on Hwy. 98 following the crash and pulled Guerra from the vehicle after she reportedly had no pulse. Some motorists performed CPR on the woman until paramedics arrived.
Holley-Navarre Fire Department, Lifeguard Ambulance and Florida Highway Patrol were all called to the accident scene.
Guerra was charged with careless driving, violation of the open container law and driving with a suspended or revoked license by FHP.
Santa Rosa County Jail View records indicated that Guerra was not arrested after the incident despite having a moving traffic violation.