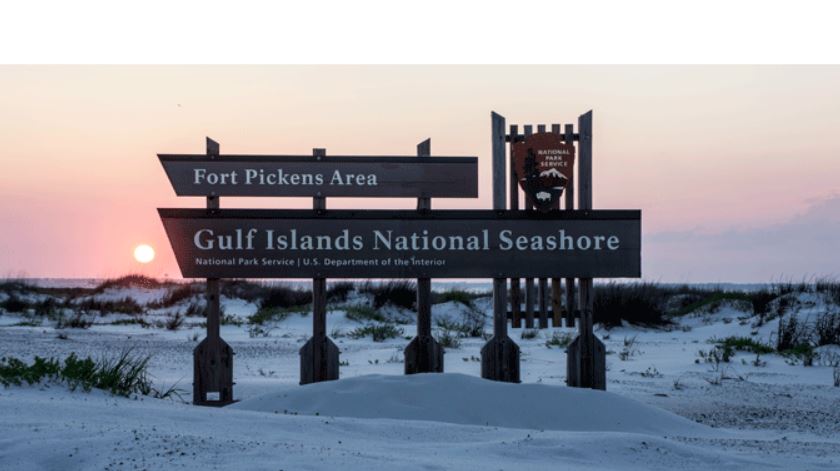 National Park Week kicks off this Saturday, April 20. To celebrate all national parks, including Gulf Islands National Seashore will be fee free all day. At Fort Pickens, special programming is planned from 11 a.m. to 3 p.m. as part of National Junior Ranger Day.
In addition to regular programming, at 11:00 a.m. and 2:30 p.m. children can join the Awkward Brigade where they will learn how to drill like Civil War soldiers. A pop-up junior ranger station will be open from 1 p.m. to 3 p.m. inside the fort. Children can learn about the life of a Civil War soldier stationed at Fort Pickens, and even try on different uniform pieces and equipment.
National Park Week is an annual national celebration for people to discover and enjoy our country's remarkable network of natural, cultural, and recreational sites. Each day, April 20 – 28, will feature a unique theme to celebrate all the things that make national parks special. More information about National Park Week can be found at www.nps.gov/subjects/npscelebrates/national-park-week.htm.