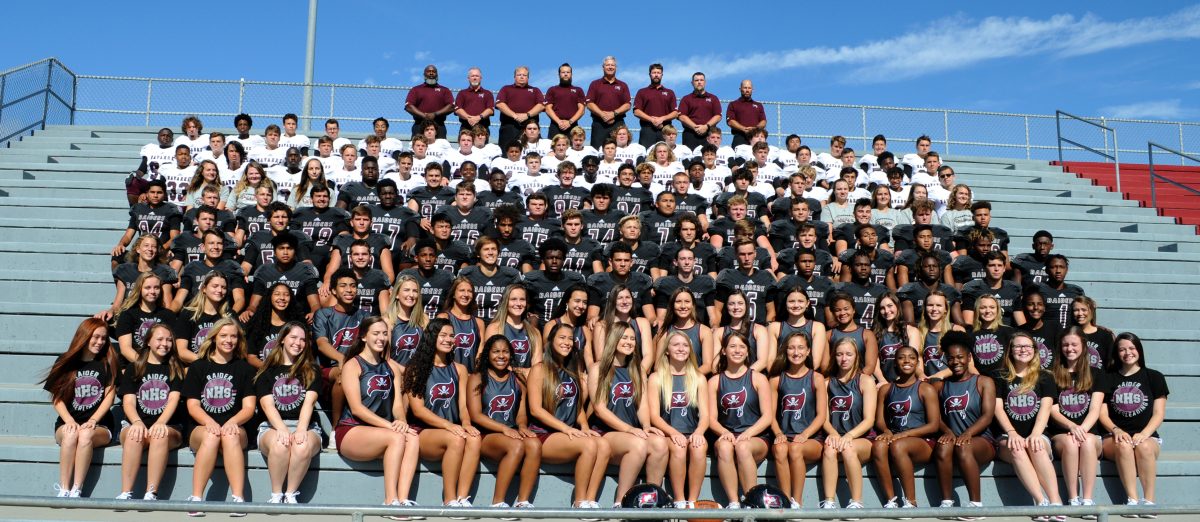 Navarre has become a Northwest Florida juggernaut since 2012 and it doesn't look like the Raiders' ship will slow down any time soon.
Since 2012, under the direction of Jay Walls, Navarre has posted a record of 59-15 with two trips to the 6A State Semi Finals and three trips to the 6A Regional Semi Finals.
After compiling a 9-2 record last season Navarre is poised to make a run once again with four returning starters on offense and nine returning starters on defense.
"We have been blessed with good talent," said Head Coach Jay Walls. "We talk each year about trying to be the best of all time.
"I feel like we have had a lot of success and the kids are committed to help the program succeed."
While the explosiveness of the Raiders has been known for a while with their spread offense, the nine returning defensive players will play a key role in stopping opponents.
Headlining the three-four defense scheme this year will be defensive linemen Jordan Jefferson and Mitchell Hunt along with linebacker Josh Carter
Last season this trio caused havoc for opposing offensives as they accounted for 197 tackles and 18 sacks not to mention the number of quarterback hurries and forced fumbles.
"I feel like our experience on defense this year is a definite strength," said Walls.
For Navarre the season will start with game one when they set sail west to face Pensacola Catholic.
"Success early will build the teams confidence and help them to believe in themselves and each other,
said Walls.
One way to help build the offense's success is getting the ball into the hands of wide receiver Dante Wright who is a three-way threat but as a receiver caught 39 passes for 913 yards and 15 touchdowns.
Walls and his charges have a very simple attitude when it comes to the post season.
"We want to win the district and take care of business on the field," said Walls. "That is the best way to decide things is on the field.
"The first round of the playoffs are important and we want to play that game at home."
NAVARRE HIGH SCHOOL VARSITY FOOTBALL SCHEDULE
Aug. 17 Louisville (Kick-off classic) 7 p.m.
Aug. 24 at Pensacola Catholic 7:30 p.m.
Aug. 31 Washington 7:30 p.m.
Sept. 7 Crestview 7:30 p.m.
Sept. 14 at Choctawhatchee 7 p.m.
Sept. 21 Pine Forest 7:30 p.m.
Sept. 28* at Pace 7:30 p.m.
Oct. 5 at Escambia 7 p.m.
Oct. 12* Milton 7:30 p.m.
Oct. 26* Gulf Breeze 7:30 p.m.
Nov. 2 at Niceville 7 p.m.
*District games