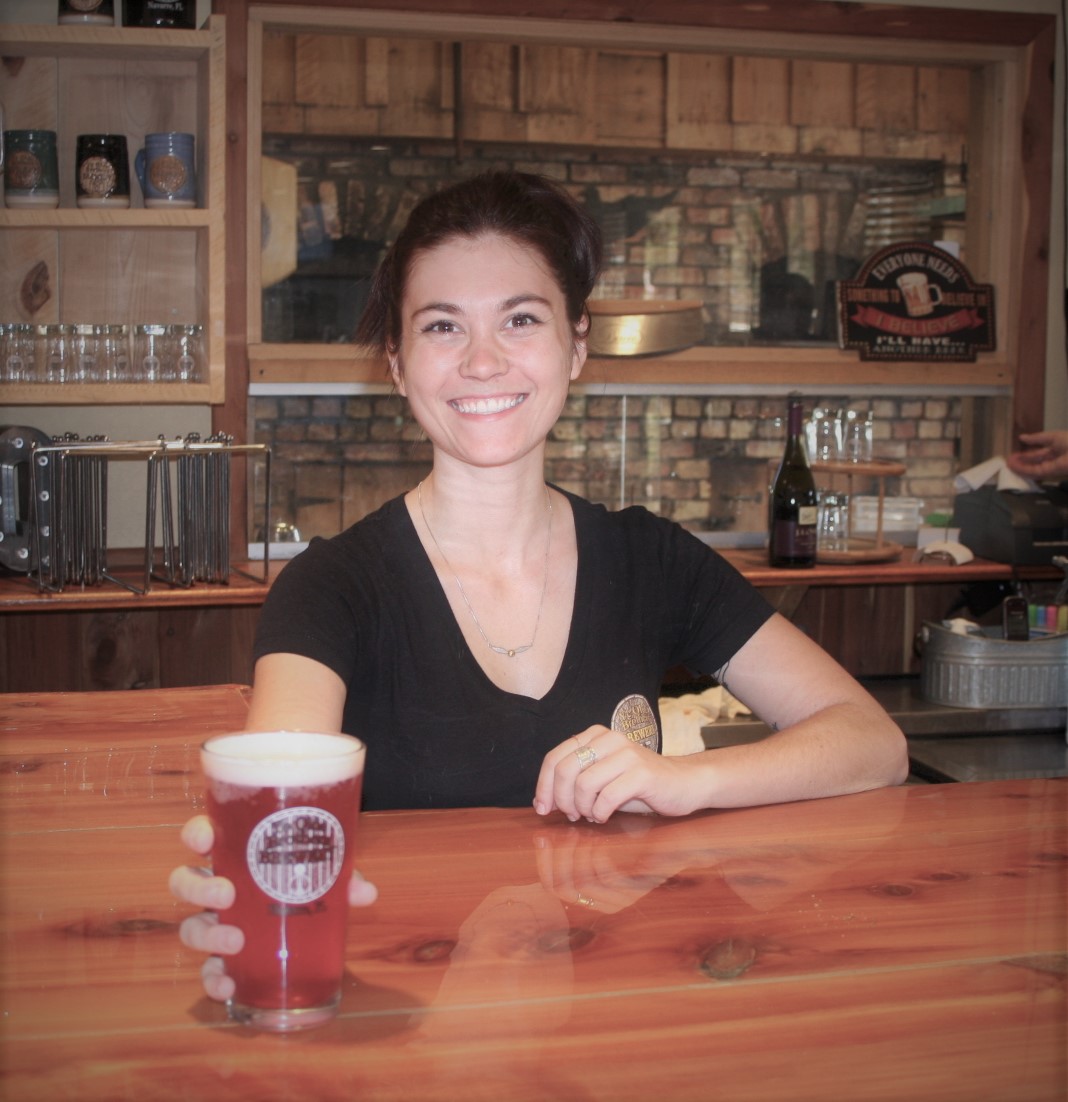 Ye Olde Brothers Brewery Head Brewer Rachel Breite, one of the few female professional brewers in the country, is excited about this weekend's festivities
Craft breweries from around the region will gather this weekend in Holley for Ye Olde Brothers Brewery's Inaugural Craft Beer Fest.
Owner Larry Rolinson, who opened the brewery four years ago with his twin brother, Jerry, said nearly 30 breweries are registered, including McGuire's Irish Pub, Grayton Beer Company, Pensacola Bay Brewery, St. Michael's Brewing and Gulf Coast Brewery.
Additionally, also participating is 3rd Planet Brewing, based in Niceville, which today was named to the 50 Fastest Growing U.S. Craft Breweries for 2018 by the Brewers Association, a nationwide trade association representing the craft beer industry.
Rolinson said craft brewers work together well and don't try to compete with one another.
"Our competition is the national beer manufacturers, and we're taking more and more of the market share away from them," Rolinson said. "Whenever we can convert someone to craft beers they don't go back."
According to the Brewers Association, in 2017 craft brewers took 12.7 percent of the market share – up from 12 percent in 2016.
Rachel Breite, head brewer at Ye Olde Brothers Brewery and one of the few female professional brewers in the nation, said she enjoys the comradery within the craft brewing industry, which she said is often self-taught, pointing out the Rolinson brothers are electrical engineers by trade who took up an interest in craft beers about five years ago.
Recently the brothers constructed an open-air stage on lighted greenspace adjacent to their building where Group Therapy DSD will be performing throughout Saturday's festival.
For a $20 admission fee, patrons aged 21 years and older can sample craft beers in a take-home souvenir glass. Additionally, menu items like brick-oven specialty pizzas, smoked turkey and brisket and other popular appetizers and entrees will also be available.
The event will take place from 12-4 p.m., Saturday, March 30 at Ye Olde Brothers Brewery, located at 4458 Highway 87 S.
For more information visit www.yeoldebrothersbrewery.com/beerfest. For a detailed podcast interview with Head Brewer Rachel Breite, visit https://www.spreaker.com/user/10318829/brewmasters-001.