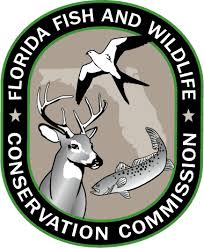 Florida Fish and Wildlife Conservation Commission K-9 Zara and her handler, Officer Jason Hutchinson, located a missing person's body last month on Eglin Air Force Base's Wildlife Management Area.
The duo was called in to assist by a U.S. Fish and Wildlife officer who reported that a missing person's personal belongings had been discovered by hunters.
According to FWC's report, the missing person had last been seen about one month prior to the belongings being found.
During a search of the area, K-9 Zara located an area which had a strong odor of decomposition. Approximately 100 yards away from that, she located several pieces of bones with a substance attached to them.
Hutchinson notified the U.S. Fish and Wildlife officer and an Okaloosa County detective and led them to where the bones were discovered. The bones were collected by the appropriate authorities for further examination.
Per the report, over the next couple of days following the discovery, other searches were conducted in the area by cadaver K-9's and anthropology teams. Several of the remains of the missing subject were located and turned over to the medical examiner's office.
The remains were found in an area called Kepner Pond near North Highway 85 in the Niceville.
According to the Okaloosa County Sheriff's Office, the District One Medical Examiner's Office used dental records to identify the remains, and the family of Robert Klusener was notified.