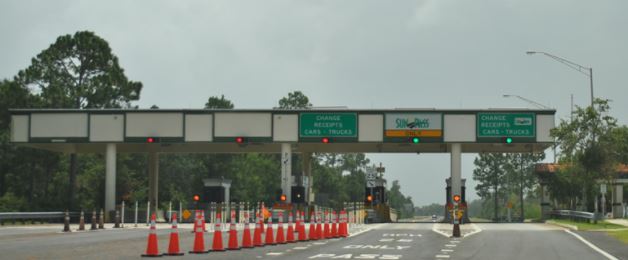 Two state legislators continue to work on bills which would allow state purchase of the privately owned Garcon Point Bridge from bondholders.
The effort would not only be aimed to increase average daily traffic on the 3.5-mile span by reducing the current $3.75 toll charged each way but also the legislation could potentially save the state from a costly legal battle should bondholders try to compel another toll hike.
Senator Doug Broxson and Representative Jayer Williamson filed companion legislation. Both bills must match and be approved by both sides of the house before the Governor can sign the measure into law.
"We are continuing to work on a reasonable solution to this complex and difficult problem," Broxson said on Thursday.
Representative Jayer Williamson on Monday amended his legislation so that the Florida Department of Transportation, instead of the Florida Turnpike Authority, would be responsible for the bridge. That bill was approved in committee and has moved on for a vote in the House, which is expected before the currently legislative session ends March 9.
According to Williamson the purchase offer would be $51 million, or roughly half of the $135 million bond amounts less the $33 million in maintenance costs owed to FDOT.
"This bill is a common sense solution that protects the taxpayers in the long run because we are already losing $1.5-2 million per year in operations and maintenance. It was also key to roll back the tolls to $2 for 24 months to see if we can breathe life back into the bridge," Williamson told South Santa Rosa News on Thursday.
The bill also places a cap on toll increases, limiting a hike to $2.50 following the initial two-year period then not more than 25 cents per two-axle vehicle each two-year period thereafter.
"We still have work to do but are hoping we can pass this off the house floor and wishing Senator Broxson the best of luck on his side of the hall," Williamson said.