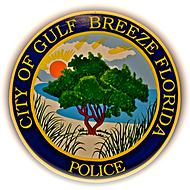 Every year, like clockwork, artists flock to the City of Gulf Breeze to show off their handmade masterpieces at one of the nation's biggest juried art shows.
That event, the Gulf Breeze Celebrates the Arts Festival, is in its 22nd year, and is expected to draw in over 150 artists from around the nation.
Those artists will gather at the Gulf Breeze High School parking lot and set up shop March 12 and 13.
For years, local Sherry Chambers has jumped on board to direct the annual event put on by Gulf Breeze Arts, Inc. and the City of Gulf Breeze. This year, she is co-directing it with Amani Grow.
Because of the popularity of the event, Chambers said the area where the artists usually set up had to be expanded based on the number of artists attending.
"We did expand it to include additional space. We expanded it to use the entire (high school) parking lot strictly for booths," Chambers said.
Preparation for the event starts early. Last August to be exact.
"This is a juried art show, so artists from around the country start submitting their work to us in August," Chambers said. "Four art professionals go through all of the submitted artwork. And in December we decide who can come to the show.
"We are pretty much working on this festival the entire year."
The blind art jury is comprised mainly of area-renowned artists.
This year, the event will have a total of 156 booths.
"We have artists from California come down, New York and Michigan," Chambers said.
The event will also draw in special guests from ARC Gateway of Pensacola. ARC Gateway provides support for children and adults with intellectual and developmental disabilities. Along with ARC Gateway, the PYRAMID group, which supports adults with a wide range of developmental barriers and abilities, will be on hand at the two-day event. Both organizations will be displaying and selling artwork.
The event is free and open to the public, and money raised at the festival is put right back into the local community.
"We gave away about $10,000 last year. (The money) provides assistance to local school art programs," Chambers said. "In the past we've provided money to an art teacher who was a roaming art teacher for Escambia County. We also give to Gulf Breeze High School, Gulf Breeze Middle School, Gulf Breeze Elementary School and two or three other elementary schools within the county. We also give to Navarre High School.
Along with art, there will be food booths at the event and music by Sweet Prospects, Southeastern Teen Shakespeare Company and the McGuire's Pipe Band.
The event will run from 9 a.m. to 5 p.m. on March 12 and from 10 a.m. to 5 p.m. on March 13.