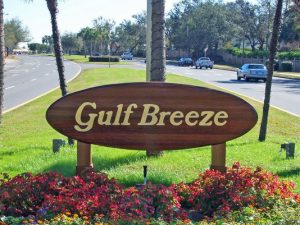 The City of Gulf Breeze could be moving towards moving current utilities underground along U.S. Highway 98.
The discussion was brought up at their May 31 Executive Committee meeting where they are looking to direct a market-facing firm to perform a feasibility study in line with one of their CRA projects.
The city wants Dewberry, a firm that has an office out of Pensacola, to conduct that feasibility study, which will help determine whether it's "feasible" to move utilities underground along the busy roadway.
According to a memo from Interim City Manager Samantha Abell to Director of Community Services, Shane Carmichael, Dewberry has extensive experience throughout the state where they have been involved with a number of transportation projects involving utility relocation and coordination.
City staff have already reviewed the firm's potential and determined that the firm is qualified to perform professional services working alongside the Florida Department of Transportation.
The city moved forward with sending Dewberry a task order for the feasibility study at their Wednesday meeting.