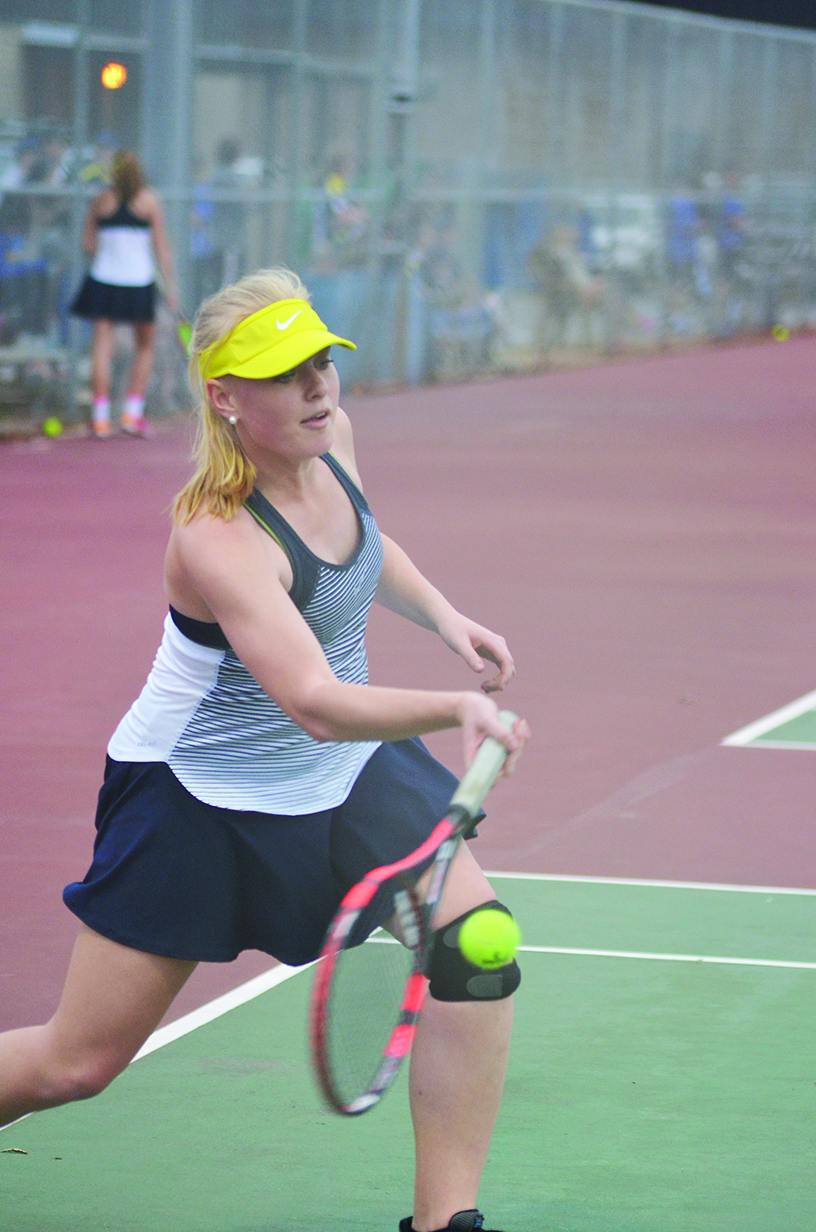 The Gulf Breeze High School Dolphin girls took home another victory on the tennis courts last Monday when they took on the Booker T. Washington Wildcats.
Girls Singles
Caroline Scheufler faced off against Emily Dawson and showed her expertise in the 6-1, 6-2 wins over Washington's No. 1. The two girls had one of the best matches of the night although the score doesn't necessarily reflect the tension that existed. Every point was hit back and forth, tallying up as many as 18 hits in a rally during some games and 15 shot-rallies many times in the second set.
The No. 2 game was also an intense matchup between Abigail Lipnicky and Maddie Bookout that went the full three sets, ending in Washingon's lone singles victory of the night. Lipnicky pulled out the second set 6-2 and forced the match into the tiebreaker set after falling 4-6 in the first. The 10-game tiebreaker set went the distance, with Lipnicky able to hold off Bookout for the 10-7 win.
Grace Allen defeated Brooke Gaston in the No. 3 spot 6-3, 6-3. Marley Taylor won a hard fought match in the No. 4 seed against Audrey Basinger, who made Taylor go all three sets after tying the match 1-1 with a 6-3 win in the second set.
Basinger finally fell to Taylor in the tiebreaker set 14-12, giving up the last hope of winning the day for the Washington girls' team. Mary Miles Hitchcock picked up a 6-4, 6-2 win over Avery Bills in the No. 5 spot to finish up the singles matches for the girls.
Girls Doubles
Washington turned things around in the doubles No. 1 match with a 8-5 victory for Dawson and Lipnicky of Scheufler and Bookout, handing the Gulf Breeze duo their first loss match of the season.
Bills and Gaston forfeited the last match of the day against Allen and Taylor to give Gulf Breeze an 8-0 win and keep the team undefeated in the 2016 season.