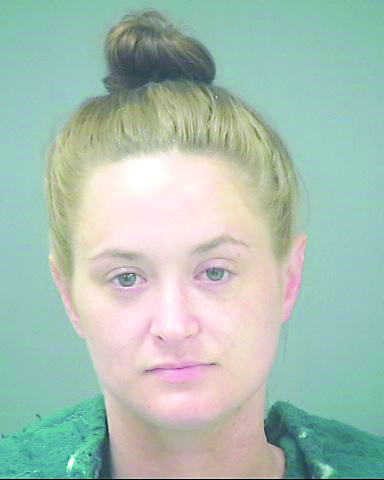 A Gulf Breeze woman was put behind bars at Santa Rosa County Jail and charged with Battery last Thursday afternoon after she allegedly struck her mother and kicked her when she was on the ground.
Amoreena Thach, 25, was arrested for the incident at 1:16 p.m. last Thursday and booked into the county jail. She was later released after posting $250 bond.
According to the Santa Rosa County Sheriff's Office arrest report, a SRSO deputy was dispatched to the 4800 block of Martina Way in Gulf Breeze that same day in reference to a family disturbance.
When an officer arrived at the location, he made contact with the suspect's mother. The woman told the officer that Thach had struck her in a "forceful manner" in the head, according to the report. Then, when the victim was on the ground, the victim stated Thach kicked her while she was on the ground, the report stated.
Thach lives with her mother, and had fled from the residence before the SRSO deputy arrived on scene.
Officers observed a bruise mark on the victim's left cheek that was starting to swell, the report indicated. The victim also had a cut on her right toe, according to the report.
Thach later arrived at the District 1 Sheriff's Station on College Parkway to speak to an officer.
Thach told the officer that she and her mother had gotten into an argument that day, but denied hitting her mother.
Due to the physical evidence observed on Thach's mother, Thach was arrested and booked into Santa Rosa County Jail.