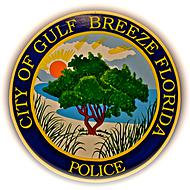 City of Gulf Breeze Police Chief Robert Randle is looking for a leg up from the city to help his department keep up enforcement in the city limits for the remainder of the fiscal year.
On Wednesday, at the city's Executive Committee meeting, the city discussed giving the department $10,000 from the city's Red Light Camera funds to help beef up police patrol along Gulf Breeze Parkway and on the Pensacola Bay Bridge.
Gulf Breeze City Manager Edwin "Buz" Eddy sent a formal letter to the city council and Mayor Matt Dannheisser back on June 22 requesting the funds for the department.
"Traffic conditions in the early Spring and up to the present warrant an increase in police presence on Gulf Breeze Parkway," Eddy said. "As reported recently by Police Chief Randle, more patrols have been conducted by police officers on special overtime assignments. We set aside a certain amount of money that can be used for special assignments within the department, like extra enforcement. And we used up what we had (dished out) earlier this fiscal year."
The city obtained $20,000 from the city via its special assignment funds earlier this  fiscal year to beef up presence along Hwy. 98 as the number of traffic accidents and crime started to creep up in the city limits. And Eddy said the extra boost has paid off and wants the department to keep up the momentum.
"The result (of more police presence has resulted in) more citations issued, less gridlock and a leveling off of accidents such that the number of accidents is about average," Eddy said.
The recent retirement of a senior police officer in the department and absences in the force due to injuries, have crippled the police department's ability to continue their momentum with cracking down on enforcement along the busy highway.
The Police Department has all but depleted funds obtained from the city's contract with the Fraternal Order of Police and from the $20,000 given to the force earlier this fiscal year.
The city is expected to vote at their July 5 city council meeting on the matter.