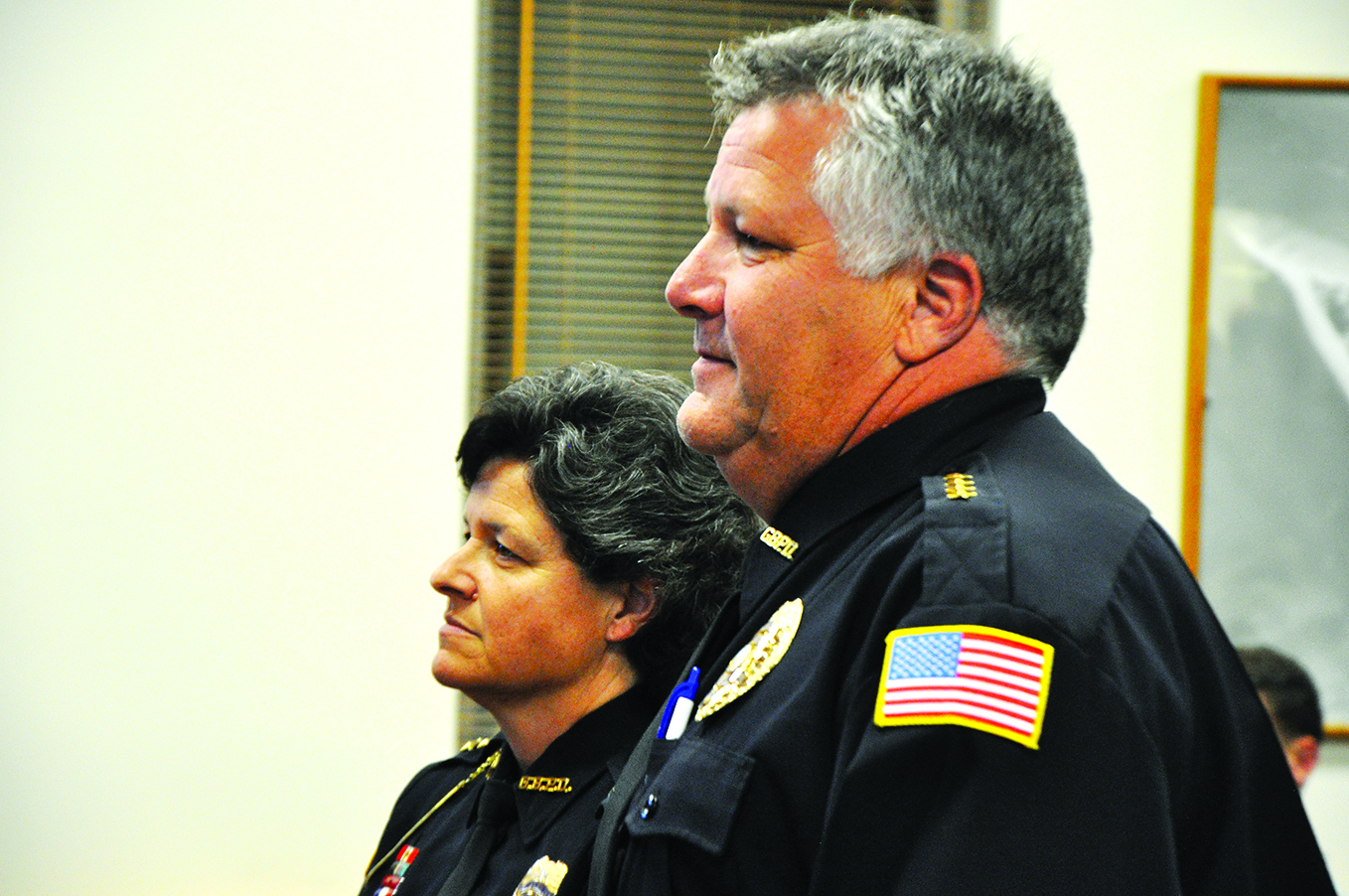 There's a new sheriff in town.
After 4 1/2 years serving as the Gulf Breeze Police Chief, Robert Randle hung up his hat last Friday, marking a new milestone for the police department.
His replacement? Rick Hawthorne.
Randle, who replaced former police Chief Peter Paulding, and served at the department since 1980, passed his responsibilities over to Hawthorne last Friday. Hawthorne was officially sworn in by City of Gulf Breeze Mayor Matt Dannheisser at their Monday city council meeting along with newly appointed Police Deputy Chief Sharon Armstrong.
Randle served in almost every capacity at the department during his tenure, including serving under the first K9 unit the department ever had.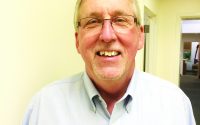 Randle, a 1975 Gulf Breeze High School graduate, attended Pensacola Junior College and later attended the University of West Florida where he earned his Bachelor of Arts in Criminal Justice in 1979. After attending UWF, he graduated from the Police Academy in 1979. In 1997, Randle graduated from the FBI National Academy, one of the rarest accomplishments in the law enforcement world. So rare that only 1 percent of law enforcement officers in the nation are invited to attend the program.
During the swearing in ceremony at Gulf Breeze City Hall on Monday during the GB City Council meeting, Mayor Dannheisser swore in both Hawthorne and Armstrong in a meeting room packed with staff from the police department and the new appointees' families and friends.
"Tonight is a special opportunity we have to swear in the new Chief of Police and Deputy Chief of Police for the City of Gulf Breeze," Dannheisser said. "These are two wonderful individuals who have served our community well for a very long period of time, and we are honored."