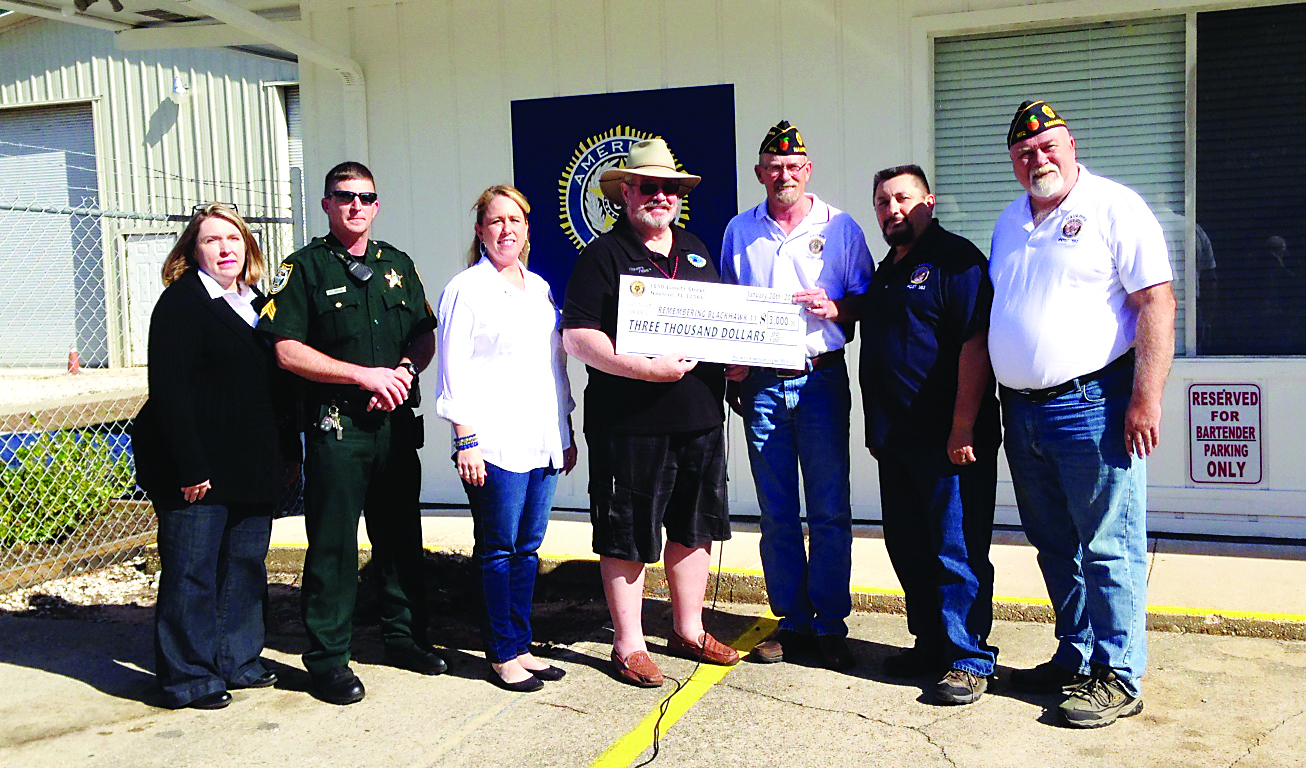 Funds keep flowing in to help get family members of the servicemen who perished in a Blackhawk Helicopter accident in Navarre last year to the area for the one-year anniversary of the crash.
American Legion Post #382 in Navarre donated $3,000 to the Remembering Black Hawk 11 memorial ceremony effort last week.
"We were tremendously surprised by the generous donation. Those funds will go a long way with assisting us with placing the families in homes and ensuring they have no expenses while they are here," said Jersey Jerry Foster, one of the coordinators of the ceremony. Additionally, Foster said the seven families will be provided vehicles during their stay courtesy of Milton Chevrolet.