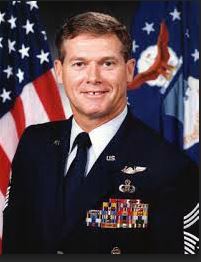 The newly formed Greater Navarre Area Chamber of Commerce is hosting its first monthly breakfast and military affairs council meeting this month.
MAC Chairman Tony Hughes announced this week that USAF CMSgt. (Ret.) Wayne Norrad will be the council's first guest speaker. Hughes said Chief Norrad is widely considered "the Godfather" of Air Force Special Tactics.
According to the USAF Combat Control Association, Norrad began his career in 1971 as a Special Tactics Combat Controller and participated in the planning and execution of some our Nation's most sensitive operations conducted in Cambodia, Panama, Kuwait, and Iraq, including JUST CAUSE and DESERT SHIELD AND DESERT STORM. "Chief Norrad injected special tactics capabilities into the formation of our Nation's premier joint special operations team while developing High-Altitude High-Opening parachute tactics and integrating air/ground assets to safely and successfully employ joint special operations forces onto the battle field."
After more than 45 years of service to the special operations community, Norrad was inducted into the Commando Hall of Honor in 2013.
The MAC luncheon will begin at 11:30 a.m., Tuesday, Oct. 18 at Beach Community Bank in Navarre. The meeting is open to the public, and the lunch will be sponsored by Beach Community Bank. "You do not have to be a member of the Chamber or a member of the MAC to attend," said Hughes.
In addition to MAC meeting, the chamber is hosting its first regular member breakfast at 8 a.m., Friday, Oct. 14 at the Navarre Conference Center. Cost is $10 per member and includes breakfast catered by Golden Corral. Members are encouraged to bring a guest who may be interested in joining the chamber. The cost for one-time guests is $15.
RSVP is required no later than October 11, 2016 by email rsvp@greaternavarrechamber.com.