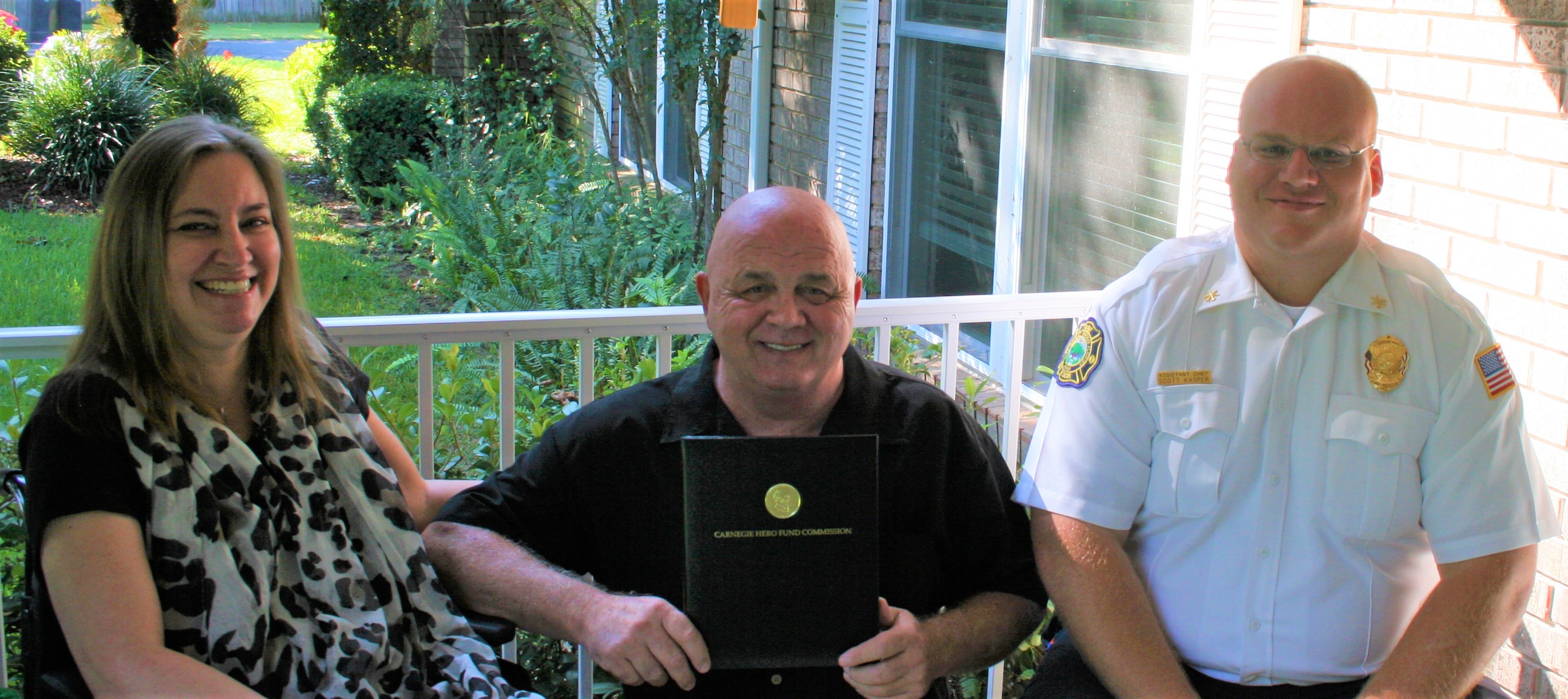 U.S. Congressman Matt Gaetz on Thursday recognized David Hammond of Gulf Breeze, who in September 2017 received an award from The Carnegie Hero Fund Commission for an "act of extraordinary heroism."
Hammond is credited with saving a friend and tenant, Stephanie Wright, from burning inside a Gulf Breeze home on July 28, 2016. Wright, 47, who suffers from MS and uses a wheelchair, was in her bedroom when a fast-growing fire broke out.
First responders didn't know Wright's location inside the house, but Hammond did and took immediate action, breaking through a glass door into her bedroom.
City of Gulf Breeze Assistant Fire Chief Scott Kasper, who responded to the scene that night, said there is "no doubt" Wright would have probably died within three to five minutes if Hammond had not taken heroic action
The Good News Corner is sponsored by: