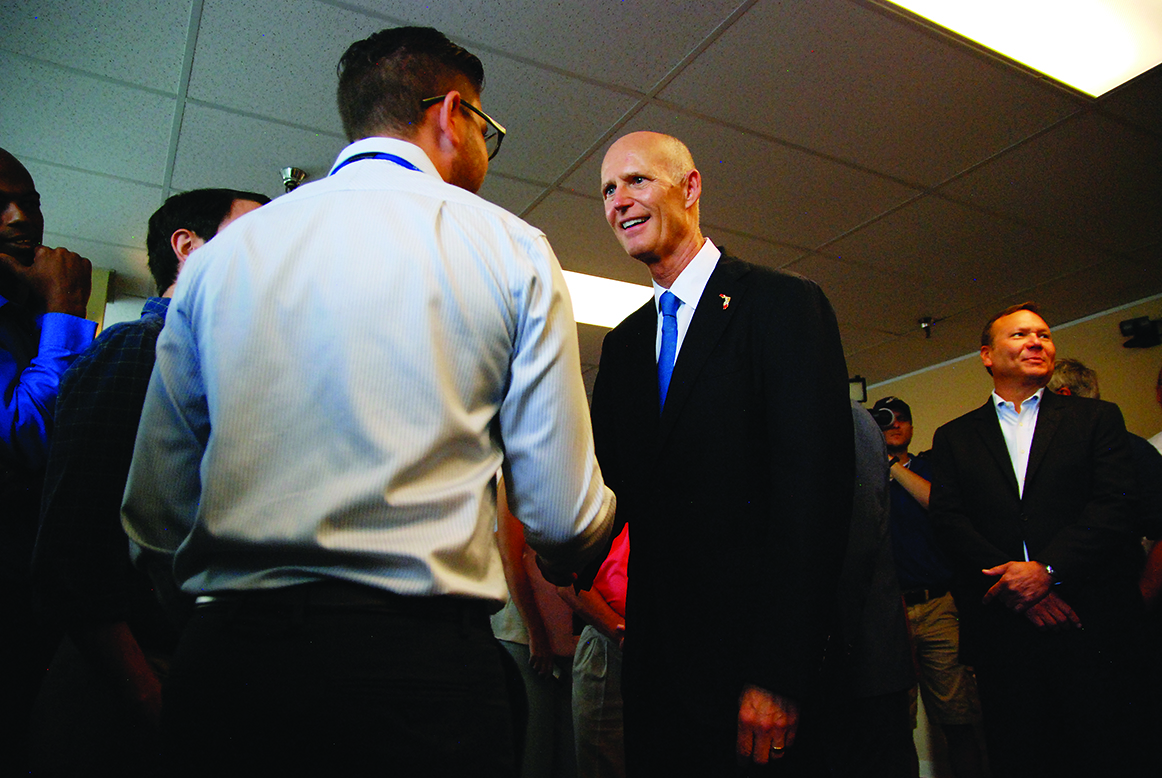 Governor Rick Scott today announced that he will be traveling to Camp Arifjan and Camp Buehring in Kuwait this week where troops from the Florida National Guard and Army Reserves from Orlando are currently stationed. Gov. Scott will be meeting with servicemen and women, and military officials. He will also be bringing these troops some reminders of home this Independence Day. A more detailed schedule will follow.
"It is an honor to celebrate our country's Independence Day with the brave men and women who are currently serving and protecting our freedom. As a Navy veteran, and the son of a WWII veteran, I know how important it is to support our veterans, active duty military and their families, which is why I'll never stop fighting to make sure Florida is the most military and veteran-friendly state in the nation. I look forward to spending time with our troops and making sure they know that Floridians appreciate their service to our country," said Governor Scott.
Since 2011, under the leadership of Governor Scott, Florida has invested hundreds of millions in funding to support active military, veterans and their families – including more than $180 million in this year's budget. Funding in this year's budget includes nearly $2.5 million to help veterans get a job to support their families when they come home. Because of Governor Scott's focus, in Florida the unemployment rate for our veterans is a low 2.9% – nearly an entire percent less than the average veteran unemployment rate in the rest of the country.
The Governor has also invested in state veteran nursing homes including nearly $12 million in start-up funding and improvements for the states six homes – which all received a five-star quality rating last year. Recognizing that when one serves, the family serves too, the Governor has championed support and services for military spouses and families including reducing professional licensing fees and requirements, as well as holding the line on college tuition and providing scholarships to gold-star families. Since 2013, Governor Scott has awarded more than 14,000 veterans with the Governor's Veterans Service Medal for their service to the state and the nation.