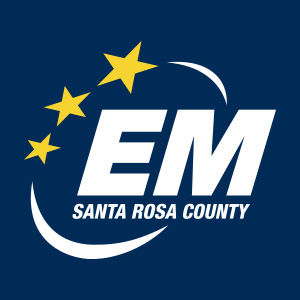 Dangerous and icy road conditions expected on Wednesday, and the Florida Highway Patrol would like to remind motorists that possible freezing rain and sleet or snow will be in our area for the next thirty-six hours. FHP will have extra troopers on duty to monitor roadways and bridges. Due to the possibility of sleet or ice please follow these safety tips.
• Drive at or below the speed limit.
• Increase following distance.
• Know if your vehicle has anti-lock brakes.
• If your vehicle does not have anti-lock brakes you may need to pump your brakes to keep them from locking up.
• Stay put, avoid driving if at all possible or delay until the roadways improve.
• Bridges and overpasses are more prone to freezing in these types of conditions and will ice over first. Have an alternate route planned in case roadways and bridges are closed.
• Be patient and courteous. Driving in adverse weather conditions can be stressful.
The following offices will be closed Wed., Jan. 17 due to inclement weather and anticipated dangerous road conditions. All offices are anticipated to reopen on Thurs., Jan. 18 for normal operating hours.
Santa Rosa County Board of Commissioners, including the library system
Santa Rosa County Animal Shelter (including the animal shelter night box)
Central Landfill (trash collections will not take place on Wed., Jan. 17. Waste Pro and ECUA will collect Wednesday's routes on Thursday, Thursday's routes on Friday and Friday's routes on Saturday. If your normal collection day is Saturday that will not be collected until Wednesday next week. For more information, call Waste Pro, 850-365-1900 or ECUA, 850-476-0480.)
Santa Rosa County Clerk of the Court
Santa Rosa County Property Appraiser
Santa Rosa County Supervisor of Elections
Santa Rosa County Tax Collector
Santa Rosa County Schools
City of Milton offices (city trash pickup also closed – the city will notify residents of the new pickup schedule)
Santa Rosa County Health Department
Fire, EMS and 911 Dispatch are always open (24/7/365)
First Judicial Circuit Court, Santa Rosa County – First appearances on Jan. 17 will be conducted at the Santa Rosa County Jail at 9 a.m. Judge Rimmer's docket day has been rescheduled to Thurs., Jan.18.
For more information, visit www.santarosa.fl.gov, or follow Santa Rosa County Emergency Management on Facebook or Santa Rosa County on Twitter.
About road closures:
The incoming cold front will bring the potential for dangerous icy road conditions. Santa Rosa County road closures are determined on a case-by-case basis and will be posted online at www.santarosa.fl.gov. For state road closures (I-10, SR 87, SR 89, SR 90, SR 98, Highway 4), visit https://fl511.com.
How you can help:
As temperatures fall below the freezing mark, do your part to prevent icing by turning off irrigation systems that can cause problems when overspray freezes on sidewalks and streets.