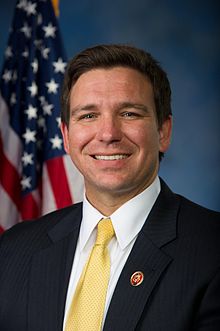 Florida Governor Ron DeSantis during a press conference today revealed there is a "presumptive positive" case of Coronavirus in Santa Rosa County.
According to DeSantis, the individual is elderly with severe underlying conditions.
"He had been doing international travel. He's not in shape to fully answer all the questions, so there is an investigation ongoing. But that is a presumptive positive. It's not been confirmed by the CDC, but I think we're at the point now with the local testing that we're highly confident that is going to be verified," DeSantis said.
The Governor noted that those who are elderly and frail with underlying medical conditions are the "most susceptible" to the virus.
DeSantis said the Health Department will be releasing more information on the case shortly.
Additionally, he said that a total of five Florida residents who were traveling outside the state and have been quarantined, noting they don't pose a threat at this time.