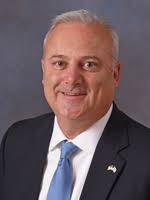 Florida Governor Rick Scott last week signed HB 75 into law, removing a significant obstacle for military members interested in attending a Florida College System (FCS) institution. HB 75 eliminates postsecondary fees for active duty service members using the Military Tuition Assistance (MTA) benefit and takes an important step toward establishing FCS institutions as a competitive alternative for the military community.
"I am optimistic about the opportunity this bill provides for both military members and institutions in the Florida College System," said Representative Ponder. "It not only promotes the use of our excellent Florida colleges, but it increases options for military members looking to advance their education."
Postsecondary institutions that assess fees for active duty military using MTA can risk the renewal of the memorandum of understanding that authorizes their operation on military installations. HB 75 promotes access, expands options, and increases valuable opportunities for both FCS institutions and the military communities they serve.
"I am indebted to the hard work of Senator George Gainer (District 2) and the entire Florida Legislature for the unanimous support of this bill." Said Representative Ponder. "Our goal was to address the access to FCS institutions by active duty service members and I believe that this bill will not only do that, but that it will also highlight the excellence of the FCS."
"I'm proud to sign this legislation to further expand…educational opportunities for our military members…" said Governor Rick Scott. "Florida is the most military and veteran friendly state in the nation, and we will continue working to support the brave members of our Armed Forces and their families who sacrifice so much for our nation and its freedom."