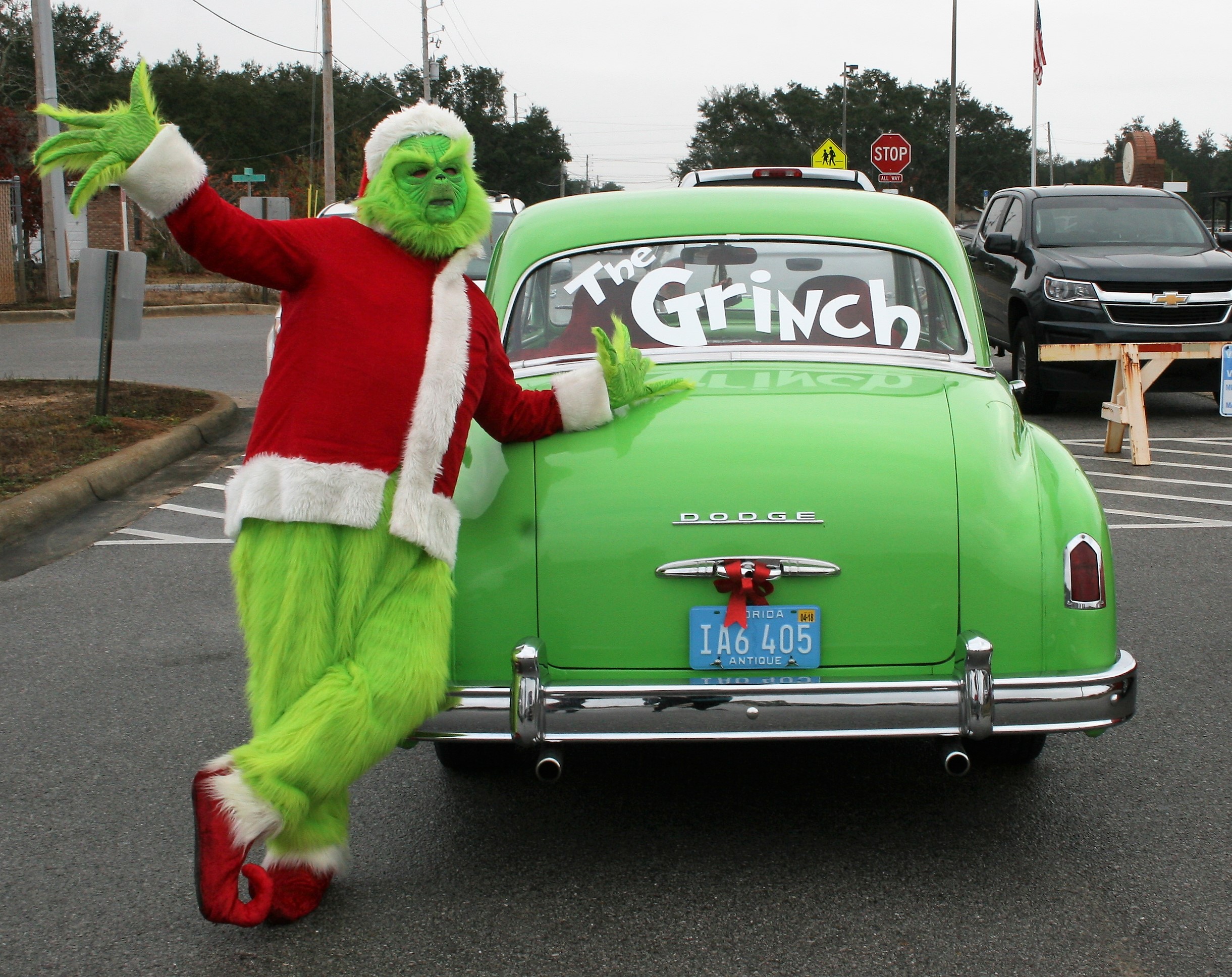 Dr. Seuss' Grinch is known for trying to end Christmas by stealing in Whoville, but this holiday season Jason Mullins has instead brought much joy to the community with his portrayal of the popular character at local events.
Mullins definitely attracts attention when he cruises up in his chartreuse green 1950 Dodge Meadowbrook.
He's made multiple appearances at events, including the Navarre Christmas parade, the Krewe of Jesters Christmas with Santa at Navarre Park and the grand opening of Navarre Gardens Assisted Living Facility.
"We really appreciated the Grinch showing up at our open house. He stole the attention and hearts of the children and seniors that were present. We truly appreciate the involvement and benevolent support of the Navarre community," said Attorney Keith Kilpatrick, who owns the facility with his law partner, Isaac Newlin.
On Tuesday the Grinch showed up at Holley-Navarre Primary School for "Grinch" Day in Ms. Cassie Nolan and Ms. Caty Allen's team-teaching class.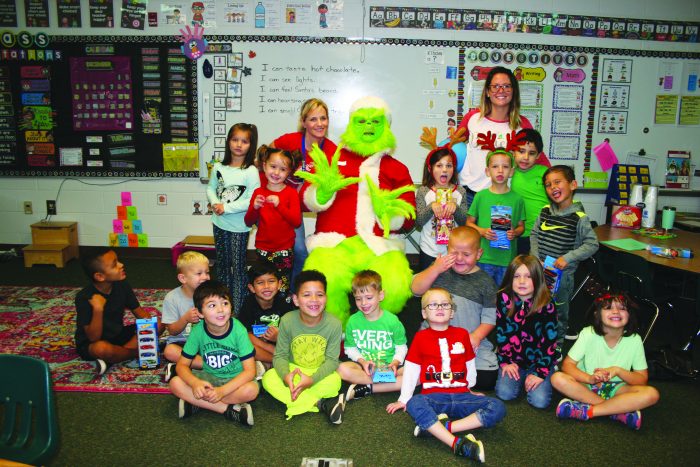 Students were a bit shy at first, but the jovial Mullins' larger-than-life personality helped bring them out of their shells.
"The Grinch was incredible," said Nolan. "It was a great way to teach how characters change throughout a story, and an excellent way to end our holiday season in the classroom."
The Grinch provided each student with a gift which was purchased by Navarre Auto Repair Owner Will Goulet and his wife, Sarah.
Mullins said he and his sister, Amy, a realtor with Coldwell Banker Residential Real Estate in Navarre, just wanted to bring happiness to the community. He doesn't charge for appearances and said those interested in booking can reach him through Amy at 850-516-7438.