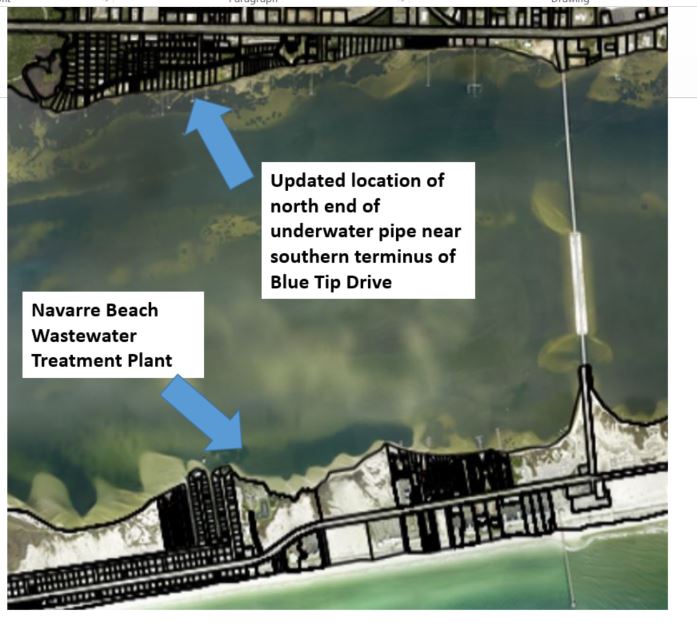 Holley-Navarre Water System on December 8 will host a groundbreaking ceremony for Phase 1A of the Regional Reuse Beneficial Strategic Plan, which will eventually end the daily discharge of hundreds of thousands of gallons of treated effluent into Santa Rosa Sound.
"The Board of Directors is very excited that we are finally going to be breaking ground on this vital project for Holley-Navarre," said HNWS President Mark Miller. "A lot of work has gone into the planning for this, and it is great to see it come to fruition."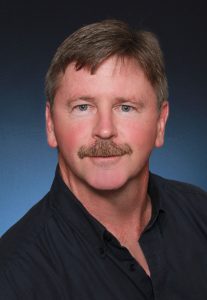 HNWS President Mark Miller, owner of Century 21 Island View Realty
The four-phase initiative is a joint effort by Holley-Navarre Water System (HNWS), Santa Rosa County (Navarre Beach Utilities) and the City of Gulf Breeze (South Santa Rosa Utility Service).
"We're excited to work on this multi-phase project," said HNWS CEO Jeff Crigler to the trio of state legislators who represent Santa Rosa County during the Oct. 24 Northwest Florida Legislative Delegation hearing, thanking them for financial support of the project.
Last year Northwest Florida Water Management District also secured $2.5 million dollars for each phase.
Phase I includes construction of transmission lines from HNWS's Pepper Street Treatment Plant to a Rapid Infiltration Basin (RIB) system located on roughly 200 acres of Eglin Air Force Base property just north of the Holley community. It will include seven RIB cells. The first phase is projected to cost $10.6 million and will be shared between local, state and federal agencies.
Phase II includes construction of transmission lines underneath Santa Rosa Sound, connecting the Navarre Beach plant to HNWS's Pepper Street Plant and also the addition of five cells to the Eglin RIB system. Estimated $13.3 million costs will shared and offset by an $8.7 allocation from RESTORE funding.
Phase III will connect HNWS's Pepper Street Plant to the City of Gulf Breeze Reclaim Transmission System, which will be expanded along U.S. 98. The City of Gulf Breeze plans to fund more than half of the nearly $5.2 million costs.
Phase IV will provide upgrades to the Navarre Beach plant, including improvements to the effluent pump station. Santa Rosa County will fund the roughly $3.7 million costs. Sources say the current plan would leave the wastewater treatment plant on Navarre Beach but instead of discharging treated wastewater into Santa Rosa Sound, the discharge would be piped to the RIBs.
The first three phases are expected to be complete by 2024 with the final phase expected in 2026.
Goals of the initiative include infrastructure improvements benefits, including but not limited to:
Lessen demand on the aquifer in the well field protection area in East Milton;
Improve water quality in Santa Rosa Sound;
Increase use of reuse water for irrigation and other purposes;
Abatement of septic systems.