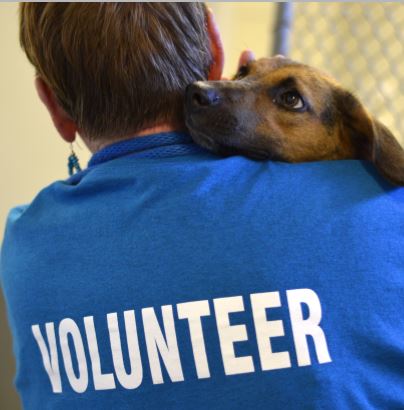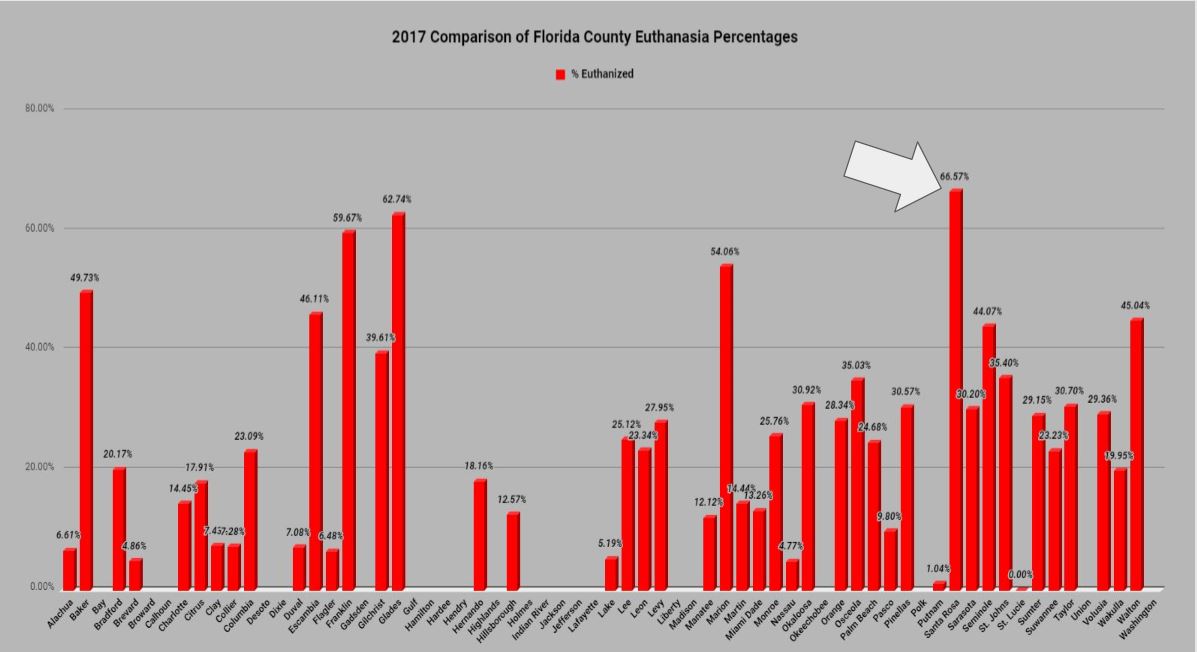 Graphic courtesy A Hope for Santa Rosa County
A Hope for Santa Rosa County is hoping to reduce the number of animals euthanized at the Santa Rosa County Animal Shelter. Volunteers say 4,058 of 6,011 animals which entered the shelter in 2017 were ultimately euthanized.
"We called each county shelter," said Volunteer Paige Cary. "Out of 67 counties, 17 have not responded and a few are privately run." But according to Cary, so far Santa Rosa's shelter had the highest euthanasia rate. "The majority of people in our county do not know that."
According to Dale Hamilton, director of SRC Animal Services, 861 had behavioral issues; 1,341 had medical issues, 175 had contagious diseases and 661 were feral. Also, Hamilton said 1,738 were owner surrender animals.
The group made an August 9 presentation to the Santa Rosa County Board of County Commissioners, explaining their effort to become community educators to create more responsible companion animal owners.
They also provide low-cost spay and neuter options and advocate for trapping, neutering and returning (TNR) animals to the community, stating that TNR Increases immunity against rabies, lessens the impact on the shelter and stops population growth, among other benefits.
Additionally, the group would like to add volunteers to aid shelter staff and is requesting that all dogs be temperament tested, visible to the public at intake and that animals are available for rescues to pull.
Currently the SRC Animal Control handbook states that "no rottweiler, wolf breeds, pit bulls, chows, or the mixes of similar potentially dangerous dogs shall be placed for adoption."
The group wants to eliminate "breed discrimination," suggesting that volunteers could provide temperament testing for animals and help socialize animals.
They'd also like to see a community cat ordinance and budget increase for the shelter.
For more information about A Hope for Santa Rosa County, visit www.ahope4src.com.
An adoption event is scheduled for 3-7 p.m., Saturday, September 8 at Bagdad Mill Site Park. The event will also feature Dachshund races, food, craft vendors and a microchip clinic.