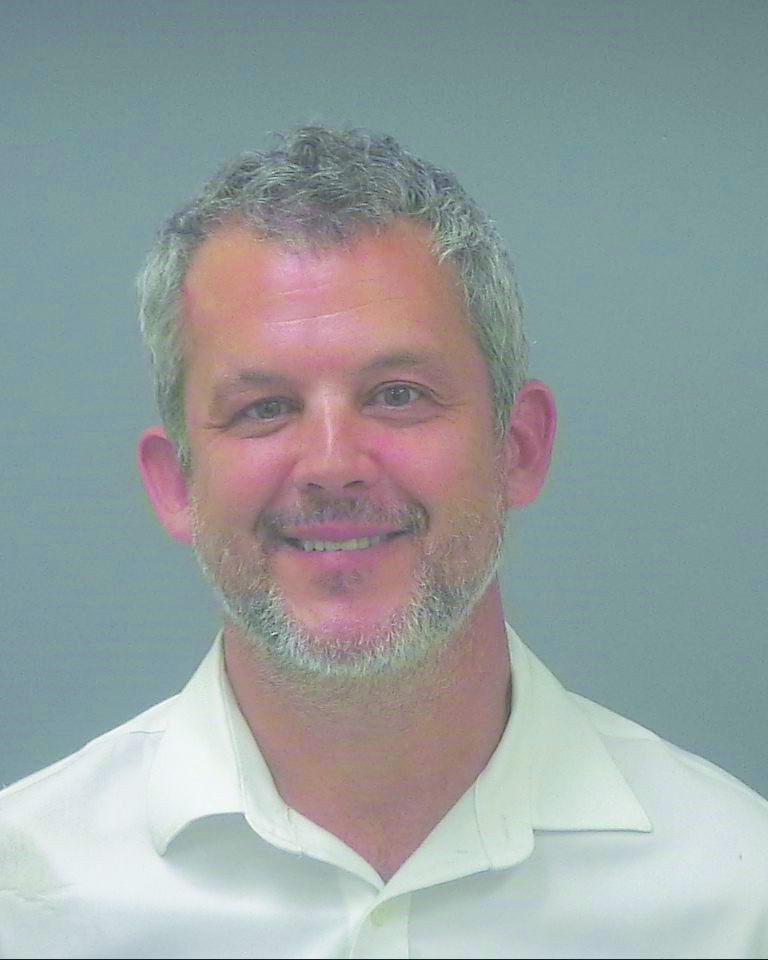 Gulf Breeze Police Sergeant Kerstan Tatro on May 7 clocked a white Jeep traveling southbound on Pensacola Bay Bridge at 112 mph.
Another GBPD officer saw the vehicle when it entered the 600 block of Gulf Breeze Parkway traveling eastbound at a speed estimated at 60 mph in a 35-mph zone. The officer attempted to conduct a traffic stop, but the Jeep turned southbound onto Pensacola Beach Road, reaching a speed of 86 mph in a 35-mph zone.
The arresting officer was able to pull over the vehicle before it reached the toll booth on Bob Sikes Bridge and identified the driver as 48-year-old Andrew Bates Schrader of 354 Fort Pickens Road, Pensacola Beach.
According to the arrest report, Schrader had slurred speech and acted as if "lost in thought," fumbling to get his driver's license from his wallet. The officer noted the odor of alcoholic beverage emanating from the vehicle.
The cop requested Schrader perform Field Sobriety Tasks which he did unsatisfactorily.
Schrader was changed with a second-degree misdemeanor charge of DUI and a first-degree misdemeanor charge of resisting an officer without violence.
During the arrest police say Schrader attempted to move toward his vehicle twice, so the officer conducted a takedown. Schrader allegedly refused to get up from the ground and had to be picked up by two officers and "forced" into the back seat.
He was booked into Santa Rosa County Jail and released the next day under a $1,500 bond.