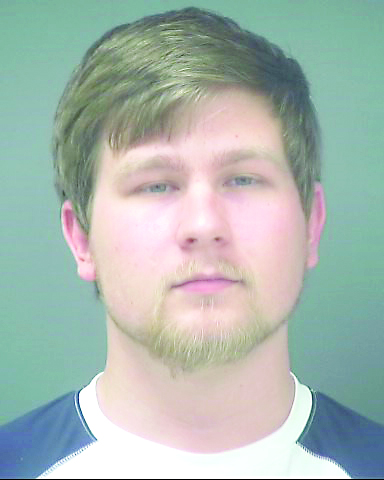 A Gulf Breeze man has been arrested and charged with being in possession of child pornography after the Florida Department of Law Enforcement was tipped off that the Bayview Lane man was uploading the illegal material to the internet.
An online search engine company notified law enforcement earlier this month that Nathan Christensen was uploading child pornography online, prompting an investigation.
The CyberTipLine reports were from the National Center for Missing and Exploited Children and submitted by Google.
Christensen, 20, was arrested at his home at the 1200 block of Bayview Lane last Thursday following the FDLE investigation and charged with 10 counts of possession of child pornography.
According to the FDLE report, a Google worker reported to the NCMEC that Christensen had uploaded numerous child pornography photographs to a Google Drive/Google+Photos, which may or may not be distributed to other individuals online. The images were uploaded to the web in January and February.
Investigators were able to track the IP address back to the suspect's home.
The IP address was linked to Christensen's mother, but it was later determined that Christensen was the person in the household uploading the illegal photos.
On July 14, FDLE conducted a search at Christensen's home and found several images of child porn on his computer.
Images recovered on Christensen's computer included a girl believed to be under the age of 12 performing sexual acts on an adult male.
The investigation is ongoing and Christensen can face additional charges.
When investigators spoke to Christensen, he admitted hat the email address associated with the Google account was his and also admitted to downloading child pornography in the past and admitted to being in possession of child pornography, the FDLE report indicated.
A total of 10 .jpg images were pulled from Christensen's computer during the investigation.
Some of those images depicted a nude prepubescent, undeveloped  female engaging in sexual activities or exposing her genitals.
The man was booked into Santa Rosa County Jail last Thursday and was released the next day after posting $10,000 bond.
According to Santa Rosa County Jail View website, Christensen has no prior arrests in SRC.
A conviction of the third degree felonies may result in a sentence of imprisonment for a term up to five years per count.