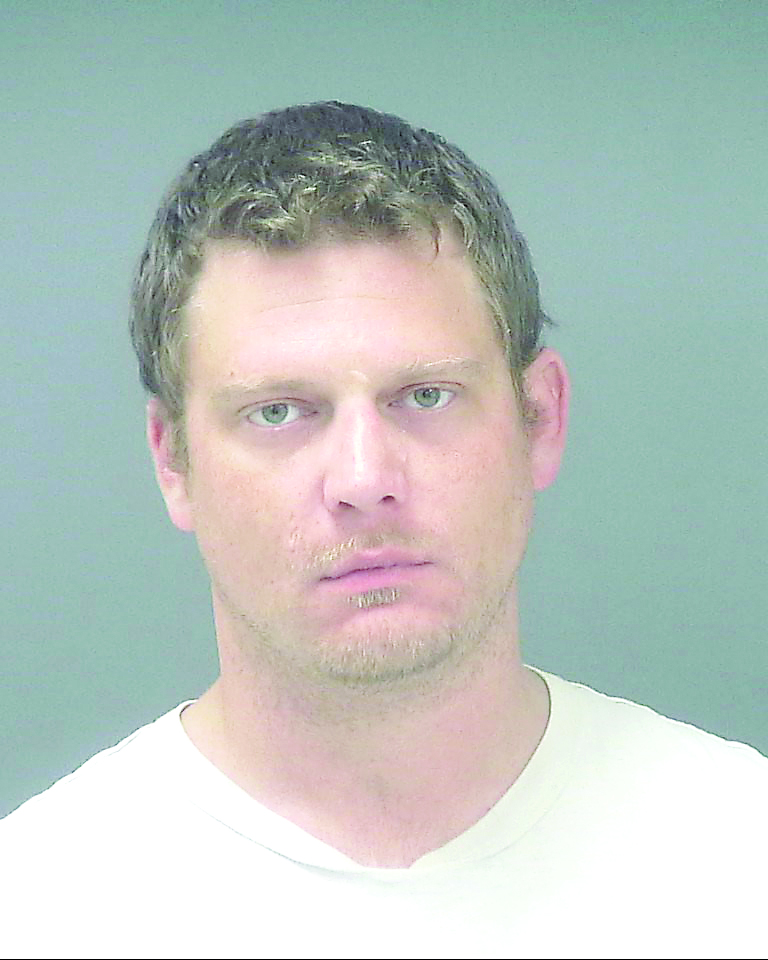 A Gulf Breeze man was arrested for burglary after surveillance footage allegedly showed him burglarizing a Midway gas station and stealing $48 in herbal relaxation supplements from the store.
The suspect, Andrew Ragghianti, 34, was arrested for the crime and charged with Burglary, Property Damage-Criminal Mischief, and Petit Theft and put behind bars in Santa Rosa County Jail.
According to the Santa Rosa County Sheriff's Office arrest report, deputies were dispatched to the Murphy's USA Gas Station at the 3700 block of Gulf Breeze Parkway back on August 4 in reference to a burglary.
When deputies arrived, they met with a store clerk who told them that someone had broken into the gas station the night prior (August 3) via the service window and had stolen approximately 8 bottles of Ultra Enhanced Gold Herbal Relaxation Supplement valued at $47.92.
The burglar broke the service window to gain access to the building and caused approximately $500 in damage in doing so.
After viewing surveillance video, they spotted someone in a golden Acura pull up to the store the night prior while the gas station was closed. The person in the car exited the vehicle and broke the window and snatched the supplements. Video footage showed the suspect using a hammer to break the window to gain access to the building.
A month after the incident, an employee at the gas station informed investigators that there was a son and mother who frequented the store often and that the man, later identified as Ragghianti, would often buy the same supplements that were stolen, from the store. The employee also confirmed that Ragghianti's mother would often come to the store at night to purchase the supplements as well.
The employee stated that after the burglary, the duo had not visited the store to buy the supplements.
Eventually deputies were able to pull up surveillance video of times when Ragghianti and his mother would come by the store. The video showed the two pulling up in an Acura that had damage to it, which was similar to the Acura spotted in the surveillance photo during the time of the burglary.
Ragghianti was later interviewed and booked into Santa Rosa County Jail last Thursday. He was later released after posting $3,000 bond.
According to the Santa Rosa County Jail View website, Ragghianti has been arrested 11 times in last 4 years in Santa Rosa County.