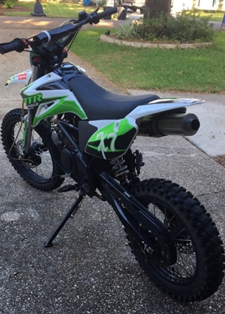 The City of Gulf Breeze Police Department is asking citizens to be on the lookout for the motorcycle shown in the photo above.
According to cops, the motorcycle was stolen October 29 from Sailwinds Condominiums in Gulf Breeze.
To report related information, contact Sgt. Steff Neff at 850-934-5124 or contact Crime Stoppers at 850-437-STOP.