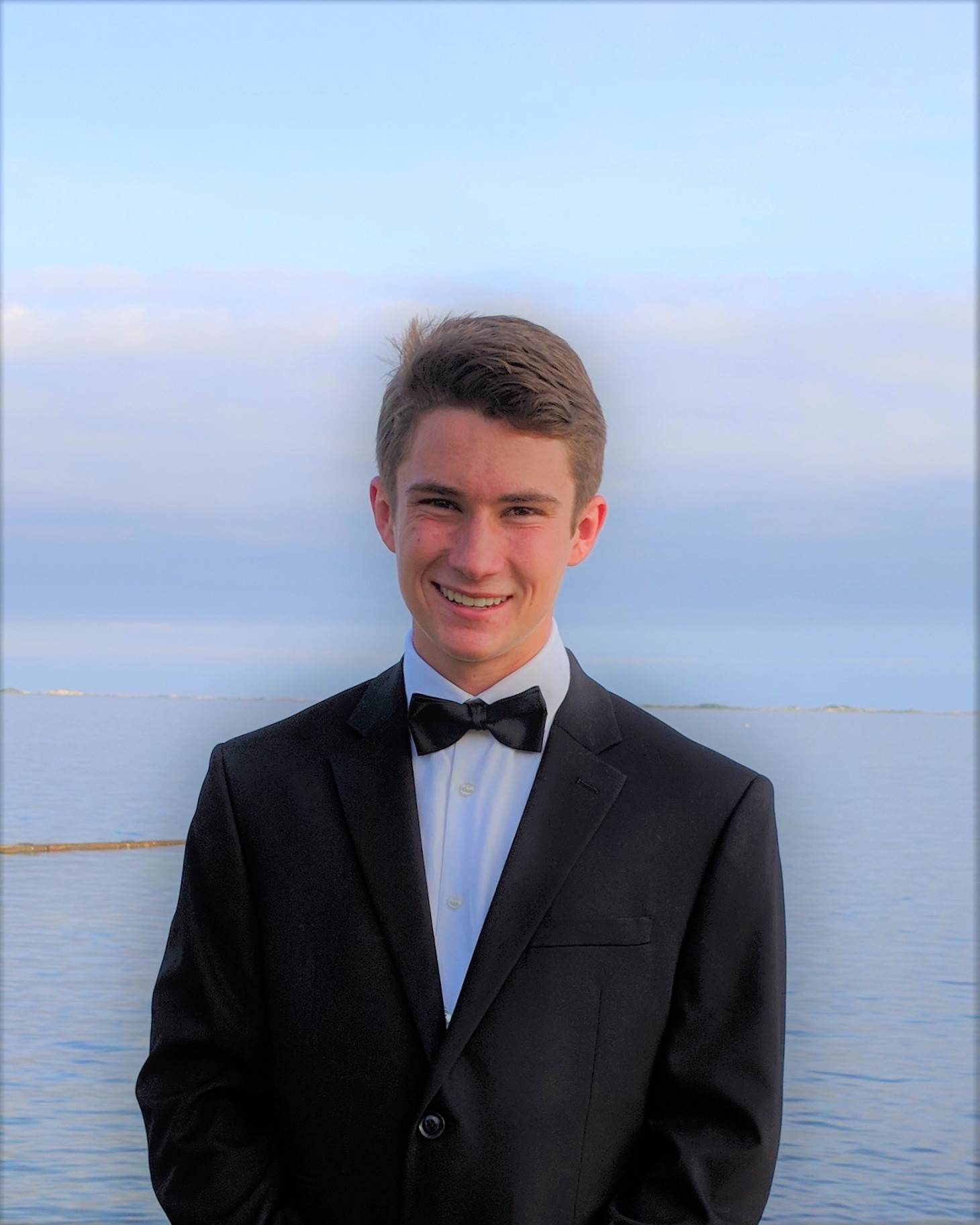 The Taylor Haugen Foundation proudly announces local student, Ryan Von Brock, has been named as one of five students awarded with a $1500 scholarship.
A recent graduate of Gulf Breeze High School, Von Brock is the son of Stefanie and David Von Brock. During his time at Gulf Breeze High, he was part of the cross country and track teams, as well as a member of FCA and Student Government. He plans to run track this fall at the United States Coast Guard Academy.
The Taylor Haugen Foundation awards five scholarships each year to high school seniors from Santa Rosa, Okaloosa and Walton counties. Students are selected by the Foundation's Board of Directors based on their commitment to academics, athletics, leadership, community service and Christian faith. Since the Foundation's inception in 2008, $64,000 in scholarships has been awarded to 46 students across Northwest Florida. Funds for the scholarships are raised through generous donations from individuals and businesses, as well as the Foundation's annual event, Savor the Season, held each year in October. This year's Savor the Season is planned for Thursday, October 27, 2018, at Emerald Grande at HarborWalk Village.
For more information on the scholarships, trophy and the recipients, visit TaylorHaugen.org.
About the Taylor Haugen Foundation:
The Taylor Haugen Foundation was created to honor the memory of the 15-year-old Niceville High School student who passed away after a traumatic abdominal injury sustained during a football game on August 30, 2008. The Foundation builds and recognizes youth leaders and promotes youth sport safety to honor the legacy of Taylor Haugen. They provide awareness, education and abdominal injury protection to secondary aged schools and leagues in contact sports, through its YESS© Program (Youth Equipment for Sports Safety). The Foundation also recognizes and supports outstanding scholar-athletes with scholarships and awards.