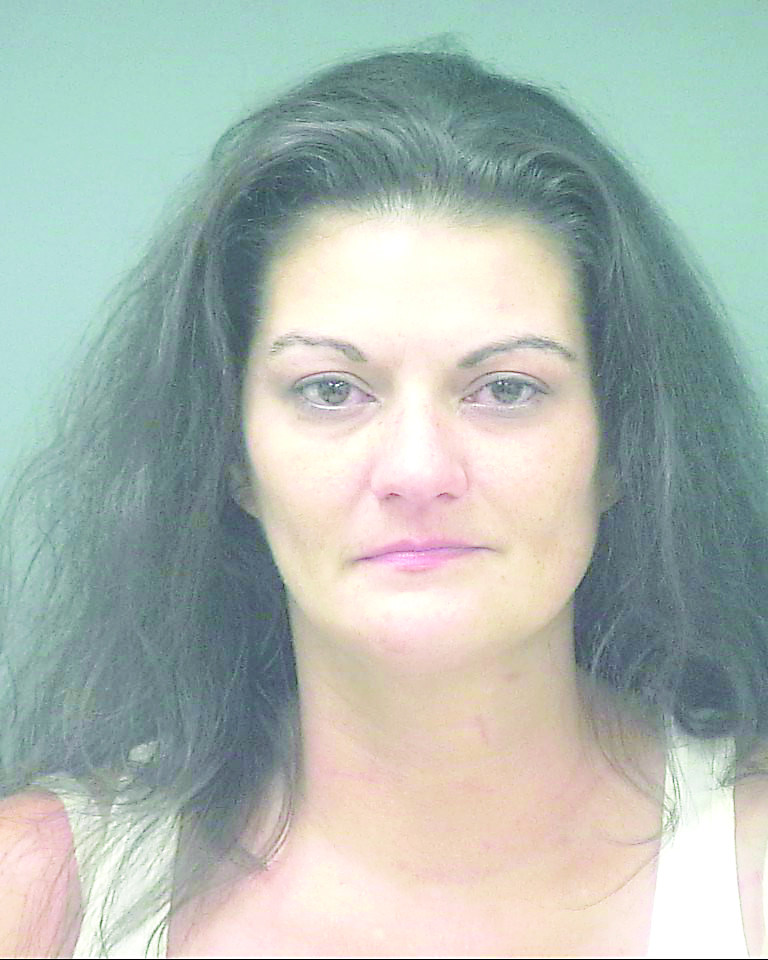 A Gulf Breeze woman who was allegedly upset over her house not being clean and for her husband having unwanted guests over at her residence was arrested for Battery last Thursday after her husband claimed she kicked him in his shin.
Thirty-six-year-old Stephanie Ernst was arrested for the alleged incident and booked into Santa Rosa County Jail for the misdemeanor charge.
According to the Santa Rosa County Sheriff's Office arrest report, deputies were dispatched to a home on Houston Circle in Gulf Breeze at around 10 p.m. that day in reference to a physical disturbance.
When deputies arrived on scene, they met with Ernst's husband who was later identified as one of many victims in the case. Ernst had fled the scene before law enforcement arrived, the report indicated.
The man told deputies that his wife arrived home that night and began "yelling at him and other people in the house about the house not being clean and unwanted guests", the report stated.
The victim stated his wife pushed her brother inside of the home, and then "poked" her daughter in the forehead during the fit. Her husband told deputies that he stepped in to stop her from hurting anyone and she lifted her leg up as if she was going to kick him in the groin, the report indicated, but instead kicked him in his shin.
Law enforcement later spoke with the suspect's sister-in-law who claimed she went with Ernst to the grocery store after she fled the house. She claimed that during the car ride back from the store, Ernst started getting upset again and kicked her on the right side of her hand and neck, the report indicated. After the kicking episode, the victim claimed Ernst grabbed her by her hair and pulled hard. All of the alleged attacks occurred while the victim was driving the car, the report stated. The victim claimed Ernst tried to hit her again once she arrived back at the residence from the grocery store trip, but stopped before she did, the report indicated.
There was a small cut on the victim's hand from where she claimed she was kicked by Ernst.
When law enforcement later spoke with Ernst, she claimed she was upset, but denied that anything physical occurred.
Ernst posted her $750 bail last Sunday.
According to Santa Rosa County Jail View, Ernst was arrested in 2015 for Battery as well.