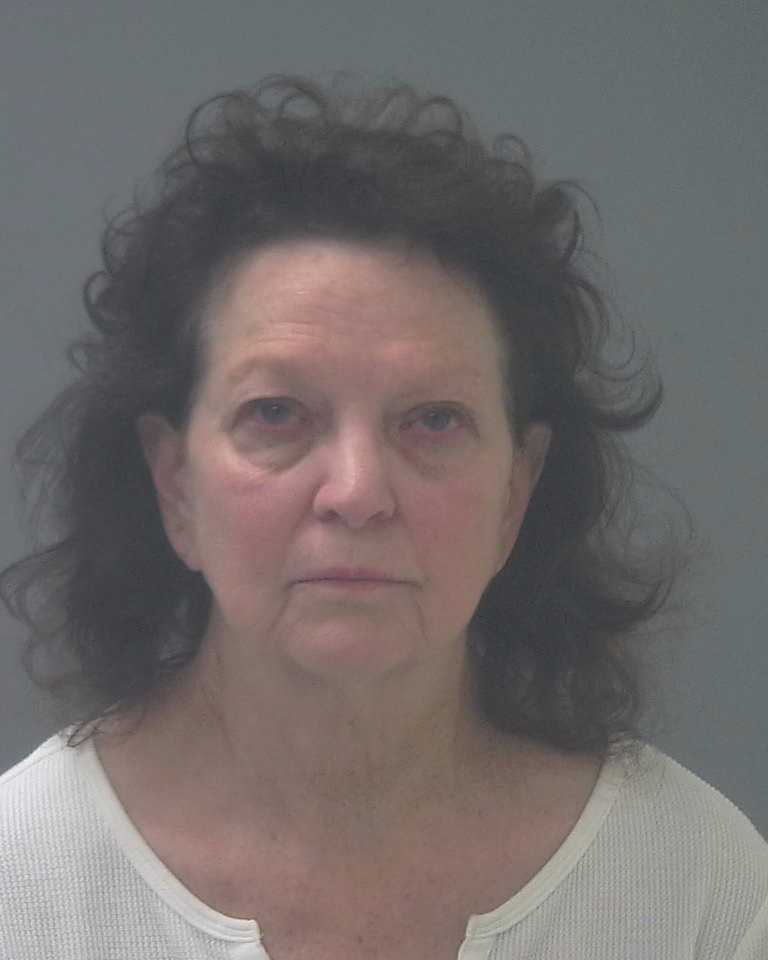 Gulf Breeze Police Department around 9:50 p.m. on Saturday, March 12 responded to 80 Duncan Avenue in reference to a shooting. Dispatch advised a male victim had been shot and was standing behind the post office.
The responding officer arrived and noticed a white male wearing a white shirt with blood on his back and right said. The officer escorted the victim to the rear of the patrol car for safety, applying trauma dressing to help control the bleeding. While being administering first aid, the victim told police he had been shot by his girlfriend, Cheryl Lee Kendrick.
"I Facebooked my ex-wife, and she thought I cheated on her or something," the victim told GBPD. "She was beating the –uck out of me, and I pushed her out of the way, into the bedroom." The victim said the suspect retrieved a gun from her night stand, and he turned around to run away but was shot in the back.
Once medical personnel arrived on scene they rendered more first aid to the victim, and officers went to locate the suspect, whom dispatch contacted inside the home. The suspect complied with verbal instructions to walk toward the officers and was taken into custody without further incident.
The suspect was interviewed at GBPD and reportedly told police that she told him to "Get out" and "I have no pity." She added that the victim is a member of the Southern Saints motorcycle club and that she knows they are going to "come after her."
A Smith & Wesson .38 caliber handgun, a spent .38 caliber Winchester shell casing and body camera footage from GBPD officers were admitted into evidence.
Subsequently, Kendrick, 66, was charged with a second-degree felony county of aggravated battery with a deadly weapon and transported to Santa Rosa County Jail. She was issued a $25,000 bond and remains in jail as of early Monday afternoon.