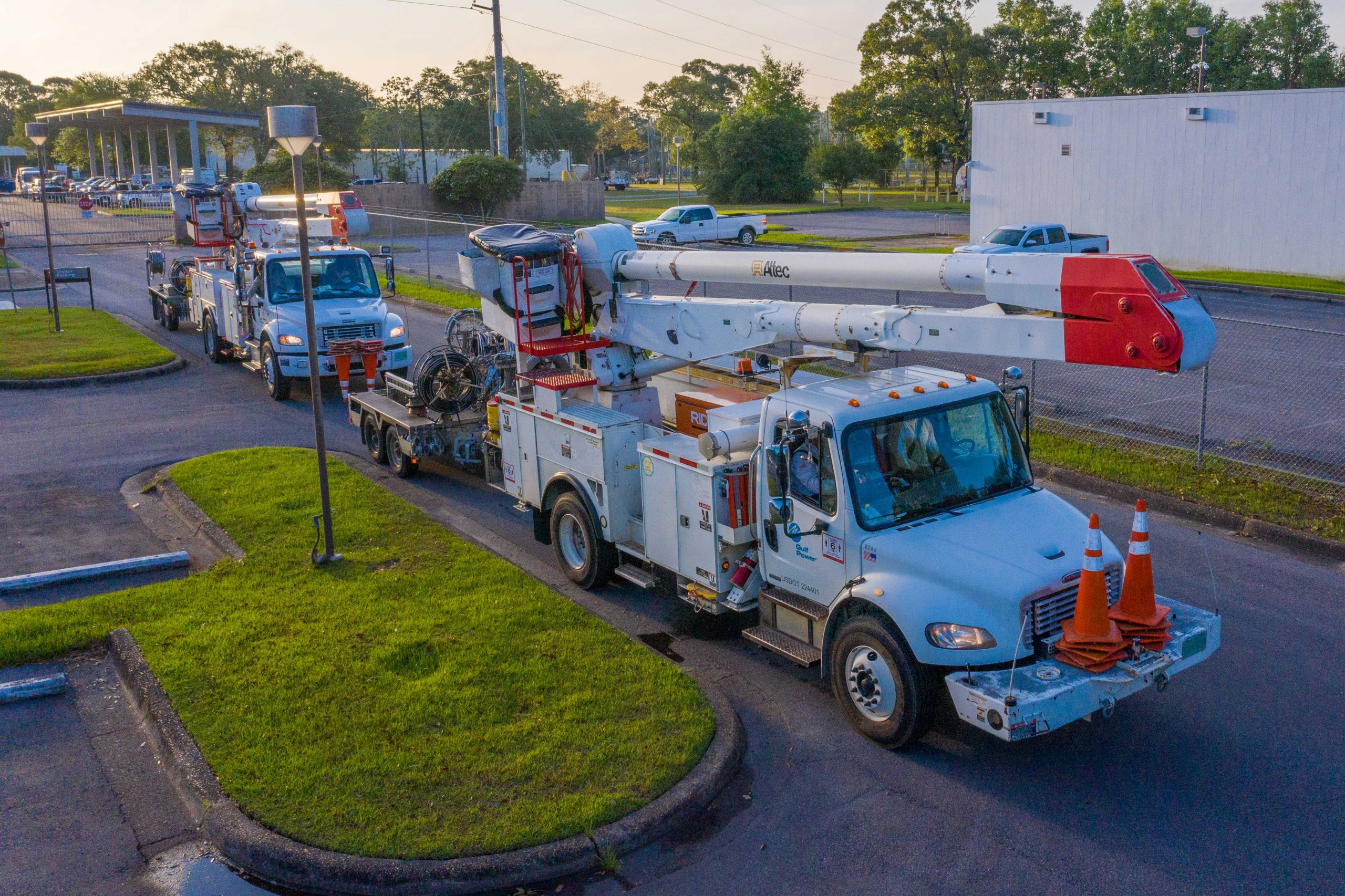 Today, Gulf Power crews and other resources are headed to Louisiana, where Hurricane Delta has knocked out power to hundreds of thousands of customers. Nearly 40 Gulf Power lineworkers and support personnel will join its sister company, Florida Power & Light Company, which is supporting the same restoration effort with more than 450 lineworkers and support personnel.
"Helping other energy companies and communities in their time of need is part of what makes our industry so special," said Marlene Santos, president of Gulf Power. "Just a few weeks ago, about 6,000 men and women heeded the call to help us restore power following Hurricane Sally. We know from very recent experience how important that support is, and we are honored to be able to return the favor to others that are recovering from Hurricane Delta."
In addition to restoring power to our own customers following Sally, Gulf Power crews have traveled to assist other utilities three different times this storm season. Before Sally hit, the team assisted Entergy in Louisiana following Hurricane Laura. Gulf Power crews also traveled south in support of FPL when Hurricane Isaias brushed the eastern coastline of Florida, and then sent a team to New Jersey when that same hurricane hit the Northeast.
The crews will follow COVID-19 safety guidelines to keep everyone safe, including social distancing, increased sanitation measures and wearing masks where appropriate. In addition, the crews are planning to be self-sufficient to limit contact with other teams. Signs on trucks remind the public to honor the 6 feet social distancing requirements that help keep the crews and the community safe while they work.
When Gulf Power puts a team together to travel and assist other energy companies, its first consideration is ensuring enough crews remain in Northwest Florida to maintain reliability at home and that no severe tropical weather systems are forecast to impact the area in the coming days. In fact, last week employees finished major repair work on our energy grid following Hurricane Sally.
Preparation and safety tips to ensure you and your family are prepared are available at GulfPower.com/storm.