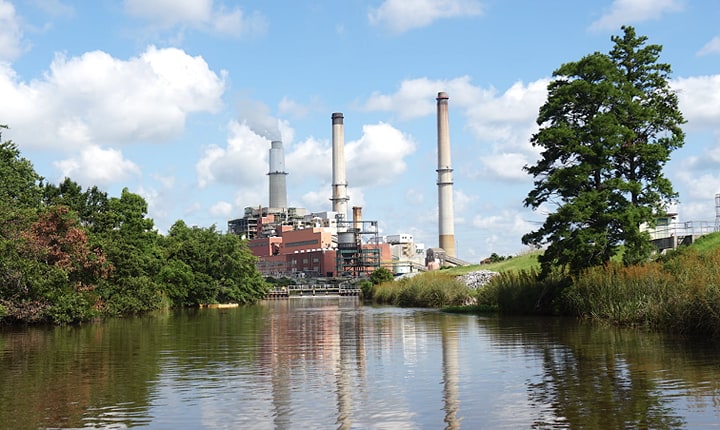 The proposed shift to all natural gas would eliminate the need for burning coal at Plant Crist, which is located on Escambia River.
NextEra Energy completed its $5.75 billion acquisition of Gulf Power from Southern Company in January, and a plan to convert the utility's Pensacola plant from a coal-fired to a natural gas-fired facility is in the works.
It's a move some environmentalists are praising.
"This will make a significant improvement in our air and water quality," said Linda Young, director of the Florida Clean Water Network. "Natural gas will reduce carbon emissions. It's not perfect. But it's an improvement, and any improvement needs to be applauded and recognized — to further improvements down the road."
Gulf Power Company Spokeswoman Kimberly Blair said construction could begin next year on a 39-mile natural gas pipeline, which would bring the planned shift for Plant Crist to fruition.
"This is a proposed underground pipeline that would deliver more natural gas to Gulf Power's Plant Crist so that it has the capability to run entirely on natural gas," Blair told South Santa Rosa News on Wednesday. "The conversion from coal to U.S.–produced natural gas would decrease carbon emissions and help lower costs to customers by saving tens of millions of dollars in operating costs."
Shifting from coal to natural gas is a transition NextEra Energy has been making for years at subsidiary Florida Power & Light, which serves 5 million customers in South Florida and along the state's East Coast.
Florida Power & Light has been demolishing older oil-fired plants and building pipelines to convert them to natural gas facilities, per the company.
According to FPL, since 2001 customers have saved more than $9.3 billion on fuel through its natural gas power plants, which operate on 35-percent less fuel.
Gulf Power in 2015 announced the closure of Plant Sholtz in Sneads, citing costs to retrofit the facility to meet EPA regulations. The company in 2016 also retired two coal units at Panama City's Plant Smith, which continues to operate with a natural gas unit.
"As part of Gulf Power's commitment to investing in cleaner energy and meeting the future energy needs of Northwest Florida, we are in the early stages of looking at the possibility of an underground natural gas pipeline that could serve Gulf Power's Plant Crist in Escambia County," Blair said.
According to Blair, the pipeline could be completed by mid-2020.
"Gulf Power is conducting land surveying to finalize the best, most appropriate route for the pipeline," said Blair, noting that the project is expected to create 375 jobs in Escambia County during construction of the pipeline.
For more information visit GulfPower.com/CleanerEnergy.