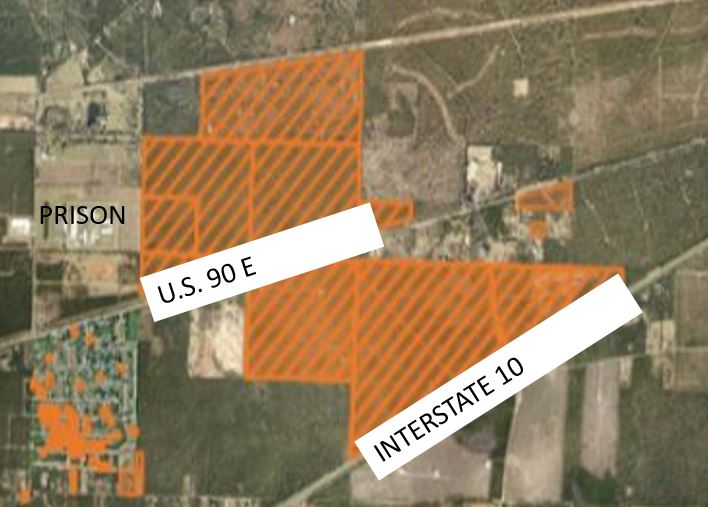 Gulf Power plans to build a solar array along U.S. 90 E in East Milton. Last year the company purchased the property for the project, which will be called the Blackwater River Solar Energy Center.
The utility, which was acquired by Florida Power & Light, on March 11, 2020 around 365 acres on the north side of the highway for $2.195 million from B & E Holdings, LLC, which is owned by William W. Boesch of Pensacola. The property is adjacent to a major Gulf Power transmission line on the north side of the acreage.
Additionally, the utility on May 15, 2020 purchased about 522 acres across the road on the south side of the highway and lying north of Interstate 10 for $4.5 million from Jones Road, LLC, which is owned by James A. Young, the brother of former Gulf Power/Southern Company executive, John F. Young, and Paul Griswold, brother-in-law of former U.S. Congressman Jeff Miller.
According to a company spokeswoman, the utility plans to construct the facility to help meet the needs of customers while reducing carbon emissions and lowering costs by adding 74.5 megawatts of solar. The company says the project will provide enough energy to power 15,000 homes annually.
The company says 200-250 jobs will be created during construction.
Gulf Power already has one solar array in Santa Rosa County located on East Bay Boulevard in Navarre.
The utility also has one existing and two planned solar arrays in Escambia County and one existing array in Okaloosa County.
Approximately 11 percent of Gulf Power's current energy mix is from renewable sources, including solar fields. FPL aims to install 30 million solar panels throughout Florida by 2030.