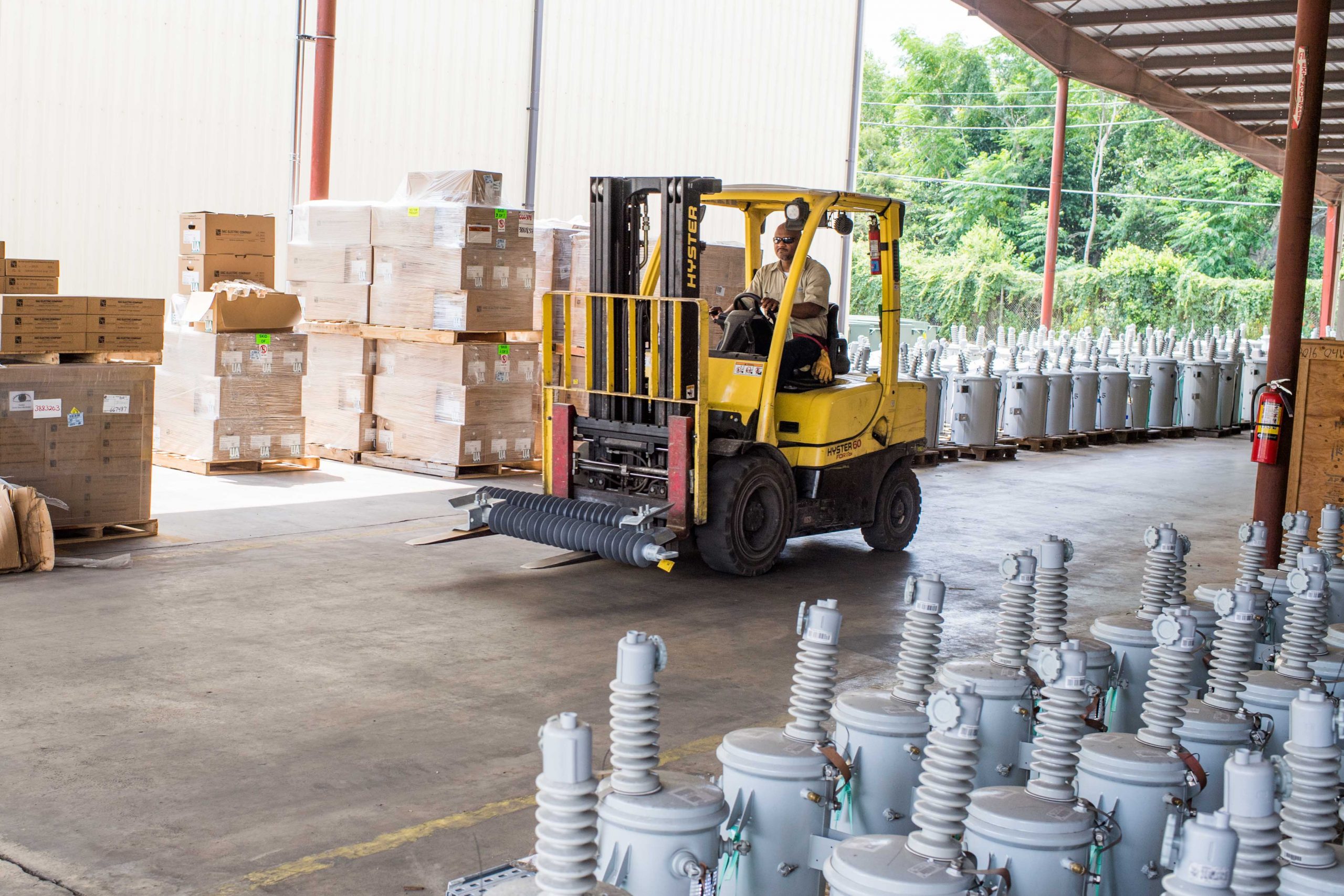 As Zeta moves closer to the Gulf Coast, Gulf Power stands ready to respond safely and as quickly as possible, should the storm affect customers in its service area
The latest forecast from the National Hurricane Center indicates that Zeta could affect a portion of the western Florida Panhandle late Wednesday afternoon and into the night.
Gulf Power today activated its storm command center to prepare. The storm is the latest in a series of tropical systems that have made an impact this year along the Gulf Coast, including Hurricanes Sally, Laura and Delta.
"Once again we are taking every action possible to ensure we are ready to respond and can do so quickly to restore power to customers affected," said Marlene Santos, president of Gulf Power. "Just as we are prepared, we're asking customers to make safety their top priority and prepare now."
As Zeta's outer bands begin to affect our service area, we will restore power to customers as long as it's safe to do so. Crews are prepared to work around the clock to restore power to affected customers once winds are below 35 miles per hour.
In addition, Gulf Power has over 500 resources traveling from its sister company Florida Power & Light to support our restoration efforts with more than 1,000 more on standby. This is in addition to the approximately 1,000 Gulf Power employees and contractors.
Gulf Power reminds customers that weakened trees and tree limbs from Hurricane Sally have the potential to come down even with less than hurricane force winds. Customers who are planning to do additional tree trimming before the storm arrives should keep in mind that this vegetation could become projectiles from wind gusts.
This potential storm threat follows on the heels of Hurricane Sally, when approximately 285,000 customers lost power due to the Category 2 storm that made a last-minute track shift coming ashore at the Florida-Alabama border. A restoration team of 7,000 employees, FPL teammates and outside resources worked to restore power to 95% of customers who could receive power in five days.
"The recent Hurricane Sally is a reminder of how important it is to be prepared because storms can be unpredictable," said Santos. "We have activated our storm plans to ensure we are prepared to respond to the potential impacts that Zeta may bring our way, and it is important that our customers do the same. We want our customers to have confidence that the Gulf Power team will be restoring power as soon as it is safe to do so."
What our customers should do
Safety is always Gulf Power's first priority. We urge customers to make it their top priority, too:
Heed any warnings and evacuation orders by local, state and federal officials.
Download the Gulf Power app to have the information you need at your fingertips.
Record your Gulf Power account number in a location that will be readily available. By knowing your account number, you will be able to quickly access your account online at GulfPower.com. Also, have our phone number (1-800-225-5797) handy in the event you need to call to obtain information through our automated system.
If someone in your home is dependent on electric-powered, life-sustaining medical equipment, review your family emergency plan for back-up power or make arrangements to relocate now.
Don't venture out in the dark, because you might not see a downed power line that could be energized and dangerous; avoid standing water and debris.
If you see a downed power line, call 911 or 1-800-GUPOWER (1-800-487-6937). Stay away from all power lines.
How to stay informed
The easiest way to stay informed and report an outage after a severe weather event is the Gulf Power mobile app. Customers can download the Gulf Power app for on-the-go, instant and secure access to their accounts. Customers can report or get the latest information on an outage. The app is available for download free in the iOS App Store or Google Play Store.
Gulf Power communicates restoration information to customers frequently through the news media and the following resources:
CAPTION: Gulf Power is prepping its materials at the warehouse in advance of any effects from Zeta.