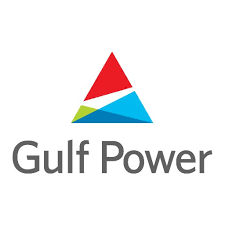 Many electric, water and natural gas customers throughout the country are being targeted by impostor utility scams each day. Scammers typically use phone, in-person, and online tactics to target these customers. Scammers pose as electric, water, or natural gas company employees, and they threaten that customers' services will be disconnected or shut off if they fail to make an immediate payment – typically using a prepaid card or other no-traceable form of payment.
Impostor utility scams can be highly profitable to scammers and financially detrimental to consumers. To prevent future crimes, it is important to educate community leaders and consumers on how to spot, avoid and report scams.
"Scammers can be very convincing and often target those who are most vulnerable, including senior citizens and low-income communities," said Rick DelaHaya, Gulf Power spokesperson. "They also aim their scams at small business owners during busy customer service hours. However, with the right information, customers can learn to detect and report these predatory scams."
Gulf Power wants to warn customers that, while the energy company has not seen an increase in telephone scam activity recently, most schemes revolve around residential and business customers being told their energy bill is past due and that their power will be cut off if the customer does not provide a credit card payment or other forms of immediate payment.
"While most customers recognize these calls as scams, they seem to be growing more common," added DelaHaya. "If a customer has any doubts about a caller's identity, we advise them to not give out any information and call our Customer Care representatives immediately."
Signs of Potential Scam Activity:
• Threat to disconnect: Scammers may aggressively tell the customer his or her utility bill is past due and service will be disconnected if a payment is not made – usually within less than an hour.
• Request for immediate payment: Scammers may instruct the customer to purchase a prepaid card – widely available at retail stores – then call them back supposedly to make a bill payment to his or her utility company. Gulf Power representatives will never ask a customer for money or credit card information when they visit a residence or business.
• Request for prepaid card: When the customer calls back, the caller asks the customer for the prepaid card's number, which grants the scammer instant access to the card's funds, and the victim's money is gone.
How Customers Can Protect themselves:
• Customers should never purchase a prepaid card to avoid service disconnection or shutoff. Legitimate utility companies do not specify how customers should make a bill payment and always offer a variety of ways to pay a bill, including accepting payments online, by phone, automatic bank draft, mail or in person.
• If someone threatens immediate disconnection or shutoff of service, customers should hang up the phone, delete the email, or shut the door. Customers with delinquent accounts receive an advance disconnection notification, typically by mail and included with their regular monthly bill. Companies never send a single notification one hour or less before disconnection.
• If customers suspect someone is trying to scam them, they should hang up, delete the email, or shut the door. They should then call their utility company at the number on their monthly bill or the company's website, not the phone number the scammer provides. If customers ever feel that they are in physical danger, they should call 911.
Customers who suspect that they have been victims of fraud, or who feel threatened during contact with one of these scammers, should contact local law enforcement authorities.
Gulf Power customers should call Customer Care representatives immediately at 1-800-225-5797 if they have any questions about the identity of anyone representing Gulf Power.
Gulf Power customers can visit www.myGulfPower.com for more information or on Gulf Power's Facebook or Twitter social media channels. for more and tips about how they can protect themselves from scams.