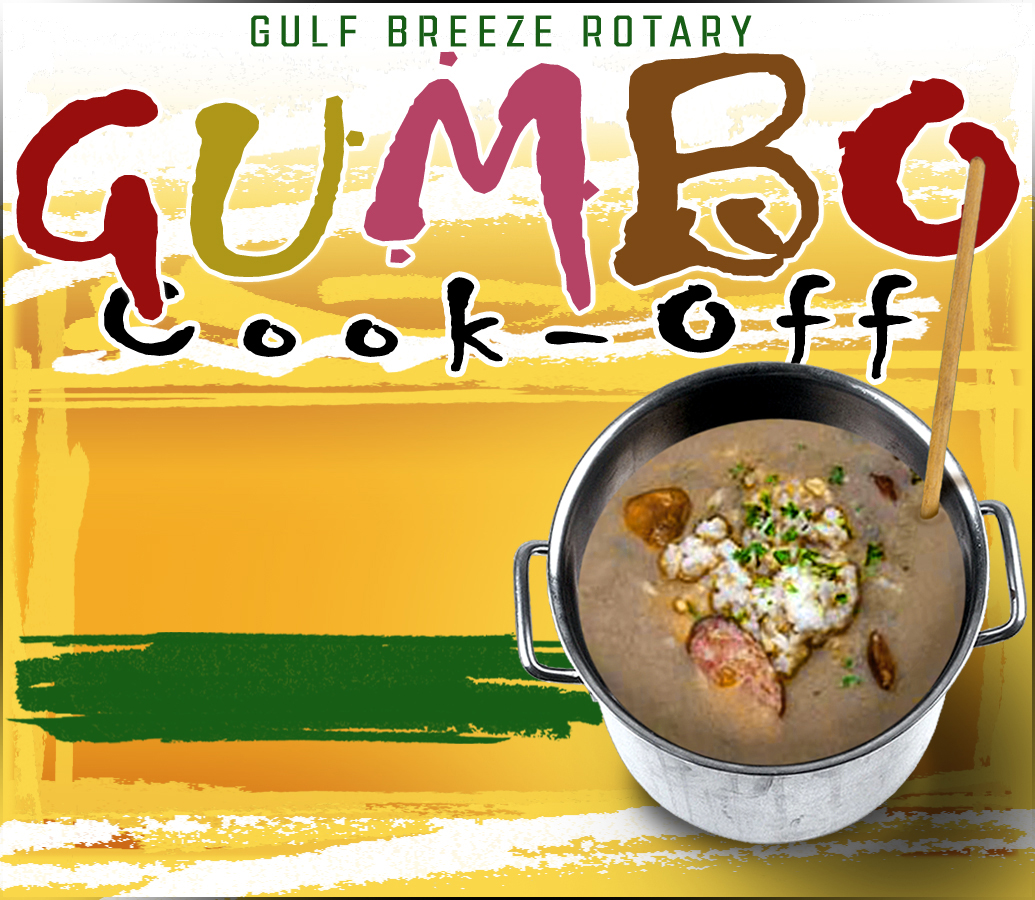 One of the biggest fundraisers of the year for the Gulf Breeze Rotary Club is pure food for the soul.
Every year, the 501c3 organization that gives back to the community, hosts an annual Gumbo Cook-off.
The cook off typically draws in hundreds of "taste testers" and dozens of teams who put their cooking skills to the ultimate test.
Every year, locals and visitors flock to the event, typically held at Shoreline Park South. This year, the 11th annual event is being held at the Gulf Breeze Community Center located at 800 Shoreline Dr., in Gulf Breeze proper.
Food enthusiasts can expect to cleanse their palare with an assortment of all you can eat gumbo samples from more than 20 local professional and amateur cooking teams.
For those wanting something a bit milder, there will be hamburgers, hot dogs and an assortment of beverages at the event as well.
During the event there will be a silent auction, which will take place from 10 a.m. to 2 p.m. Winners will be announced at 3 p.m.
The event itself will run from 10 a.m. to 3 p.m. Tickets are $10 in advance and $15 at the event.
The biggest takeback from the event is what the money that's raised during the event actually goes to.
The money goes to Gulf Breeze Rotary's college scholarship fund. The club hands out a number of scholarships to Gulf Breeze High School seniors every year. The club has awarded more than $600,000 total to Dolphin seniors over the last two decades.